Advantages of shipping Container desiccant 1000g compared to common desiccants
---
The use of sea freight Container desiccant 1000g can minimize the risk of moisture in the export of goods. Shipping Container desiccant 1000g is a new type of high-efficiency environment-friendly moisture-absorbing desiccant. It is different from ordinary container desiccants on the market. The shipping container desiccant has a moisture absorption capacity that exceeds that of ordinary desiccants. The moisture absorption rate is as high as 300%, and it can continue to absorb moisture for 90 days, so that your cargo can be kept dry and safe throughout the container voyage.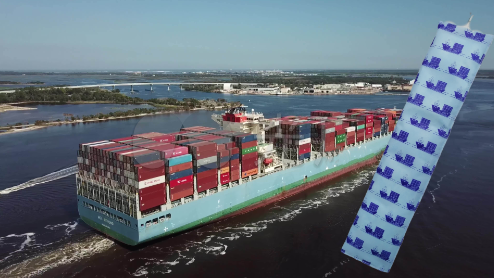 In addition, in the high-temperature environment of over 60 degrees Celsius in the export container, compared with the Container desiccant 1000g, the moisture absorbed by the ordinary desiccant will be vaporized and evaporated again, which is very likely that the cargo does not have a moisture-proof effect. Under the circumstances, it will cause a secondary moisture attack instead.
Shipping Container desiccant 1000g is a calcium chloride desiccant. In addition to guaranteeing the use of brand new raw materials, once the shipping container desiccant absorbs moisture from the outside, it immediately transforms into a solid gel, which fundamentally reduces the risk of moisture re-vaporization. It also avoids the problem of desiccant leakage caused by turbulence encountered during sea transportation, so it will have a better moisture absorption effect than ordinary desiccants.
Through the above introduction and analysis of the Advantages of shipping Container desiccant 1000g compared to common desiccants, hope it helps you.
---
TAI WANG DESICCANT (SHENZHEN) CO.,LTD.
Building A5, Yinlong Industrial Area, 292 Shenshan Road (Longgang part) Longdong Community, Baolong Subdistrict, Longgang District, Shenzhen City
WeChat
---