How to choose container desiccant and maritime desiccant
---
In 2023, new development began, and our trade also began to grow rapidly. The main mode of transportation for trade is sea shipping, but sea shipping and shipping will face changes in water vapor and temperature and humidity, which may affect the quality of our products
Therefore, when selecting moisture-proof products during sea transportation, an appropriate amount of container desiccant must be placed according to the size of the container, the characteristics of the transported goods, the transportation time, and the span of the location. While absorbing the moisture in the box, it must also be able to fully absorb the constantly invading external moisture (moisture on the sea surface). With the difference of the transportation span area and the difference of the transportation span area, it can fully absorb the moisture when the dew point rises, but when sailing to the outside temperature is low and the relative humidity drops, the desiccant will not seep back.
Of course, it is very important to choose appropriate desiccant packaging materials. First, it is necessary to ensure that the desiccant can play its normal moisture absorption performance, that is, the material must have good moisture transmission rate and no reverse permeability. In addition, the material itself must be dust-free and pollution-free, and the second is to prevent the leakage and pollution of the built-in desiccant caused by the damage of the packaging material.
The products of the professional calcium chloride desiccant factory have passed the SGS, PONY, CTI and other environmental protection certification, and the products meet the international export environmental protection standards of ROHS and REACH directives Our goal is to solve the problems of condensation, mildew, rust and moisture in the increasing export goods, and to solve the problems of moisture in the shipping and storage of products in various industries.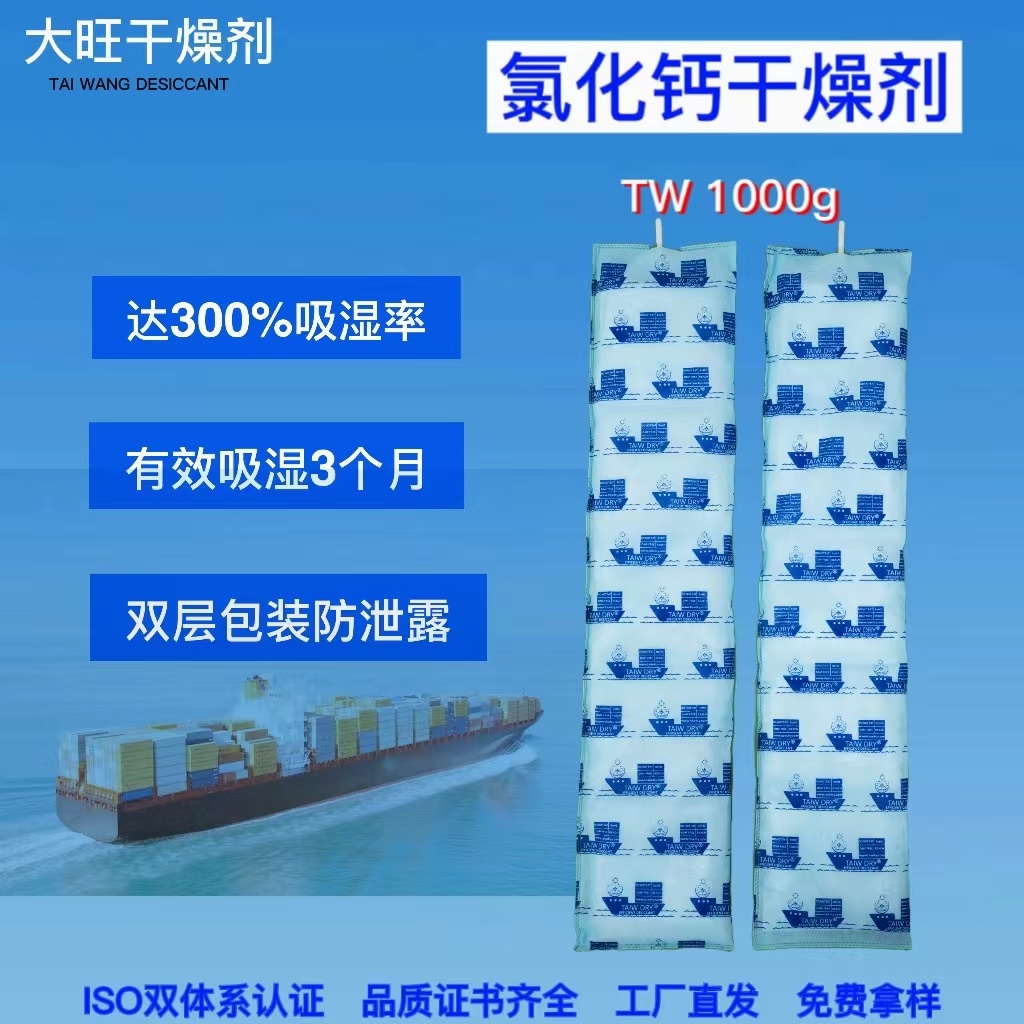 ---
TAI WANG DESICCANT (SHENZHEN) CO.,LTD.
Building A5, Yinlong Industrial Area, 292 Shenshan Road (Longgang part) Longdong Community, Baolong Subdistrict, Longgang District, Shenzhen City
WeChat
---