How to deal with and protect the mildewed sound?
---
The main components of the sound, such as flannelette, MDF, tympanic membrane, etc., determine that the sound is easy to mold in the sound production factory. In addition, the sound should pay more attention to mold prevention and moisture resistance in the storage and transportation process.
The factory should control the relative humidity of the warehouse where the audio products are stored below 60%. It is better not to put the finished audio products directly on the floor of the warehouse, but to isolate them with a board, keep a distance of 50cm from the wall, and pay attention to ventilation (you can install an exhaust fan or a dehumidifier), check them once a week, and make records of the changes in the temperature and humidity of the warehouse. It is suggested that the finished product warehouse and material warehouse should hang desiccants for a long time to prevent mildew and moisture. Dawang calcium chloride warehouse desiccant has the characteristics of high moisture absorption rate and good mildew and moisture-proof effect. The moisture absorption rate can reach 300%, and the moisture absorption effect can reach 3 months
In addition, we should also pay attention to mold and moisture prevention in the transportation of audio products exported by sea: 1 Check whether the container is clean, dry and free of odor; 2. Check the container for damage, deformation, light transmission and leakage; 3. Avoid rain at the place where the cabinet is loaded or unloaded; 4. Check whether the cabinet door is sealed to prevent rainwater and other moisture infiltration; 5. Use Dawang calcium chloride container desiccant to control container condensation Reduce the risk of mold.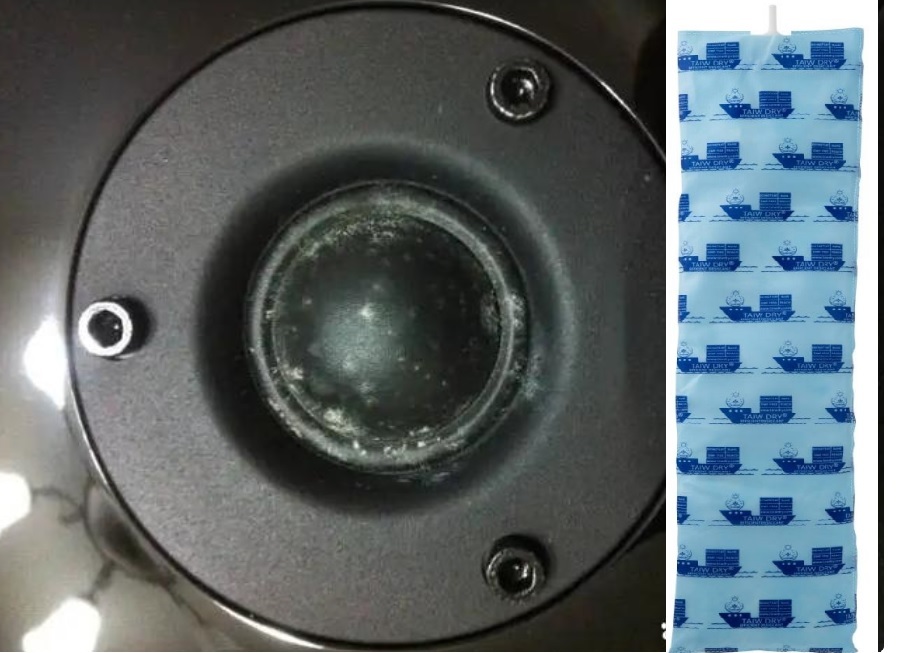 ---
TAI WANG DESICCANT (SHENZHEN) CO.,LTD.
Building A5, Yinlong Industrial Area, 292 Shenshan Road (Longgang part) Longdong Community, Baolong Subdistrict, Longgang District, Shenzhen City
WeChat
---