How to choose safe and reliable desiccant?
---
At present,There are many kinds of desiccants on the market, so how to choose safe and reliable desiccants in many kinds? In fact, it's very simple. I mainly pay attention to the following points.
1、Appearance packaging
Good desiccant packaging has neat appearance, moderate edge banding width, clear printing and is not easy to tear. Smooth appearance, uniform thickness
2、Moisture proof effect
Using desiccant is mainly about its moisture-proof effect, which is its basic function. At present, calcium chloride desiccant has the best moisture-proof effect in the market. Under certain conditions, the moisture absorption rate is as high as 300%, and the effective moisture absorption is 90 days. It can be moisture-proof and hygroscopic for a long time.
3、Product price
When purchasing desiccant, we should not only pay attention to its packaging and moisture-proof effect, but also compare the product prices of different manufacturers. If the quality is the same, we can choose the manufacturer with ideal price.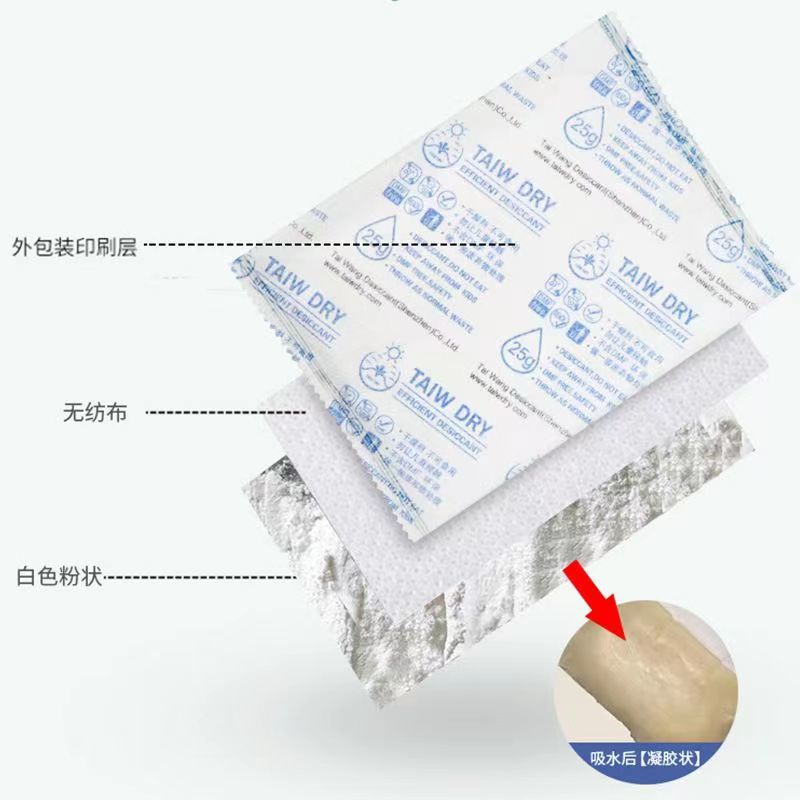 ---
TAI WANG DESICCANT (SHENZHEN) CO.,LTD.
Building A5, Yinlong Industrial Area, 292 Shenshan Road (Longgang part) Longdong Community, Baolong Subdistrict, Longgang District, Shenzhen City
WeChat
---