How is the luggage protected from moisture?
---
Wet weather is terrible. In order to protect clothes and avoid mildew and odor, some people will put clothes or other items in suitcases to isolate the outside world to prevent mildew, but is it really useful?
It turns out to be useless. The materials of some suitcases are easy to mildew, and it can't be avoided to put items in the suitcase. Then what shall I do?
It's very simple. We can put a bag of calcium chloride desiccant directly in it, and the dosage can be selected according to the luggage capacity. Moreover, under the relatively closed environment in the luggage compartment, the desiccant can play a better role. It can absorb moisture in the air and achieve the effect of drying.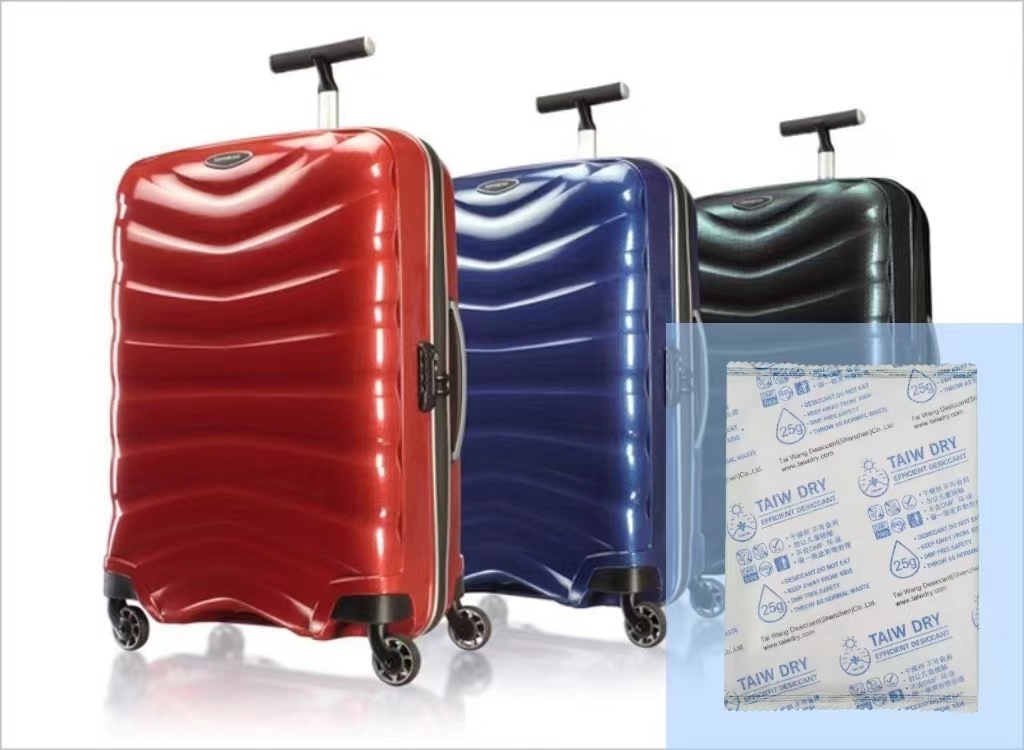 ---
TAI WANG DESICCANT (SHENZHEN) CO.,LTD.
Building A5, Yinlong Industrial Area, 292 Shenshan Road (Longgang part) Longdong Community, Baolong Subdistrict, Longgang District, Shenzhen City
WeChat
---