How to prevent moisture in the wardrobe
---
Wardrobe is essential in family life. It is mainly used to store clothes. Moisture proof is the biggest problem in the use of the wardrobe, especially in plum rain weather or back to the south, friends in the South have a deep experience.
Clothes can be cleaned and dried when they are moldy, but it is more troublesome to clean the wardrobe when it is moldy, so as long as we keep the wardrobe dry, we can avoid its humidity problem. We can put a certain amount of calcium chloride desiccant in the wardrobe, and we can choose to hang it in the shape of a hook; You can also choose the flat type and put it on the clothes; At the same time, the effect will be better. It can absorb the moisture in the air in the wardrobe and create a relatively dry environment.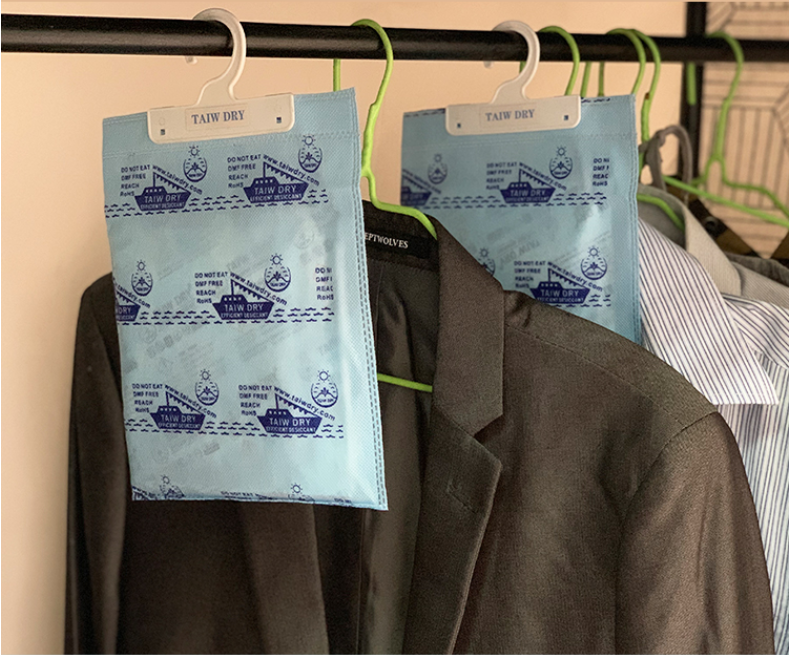 ---
TAI WANG DESICCANT (SHENZHEN) CO.,LTD.
Building A5, Yinlong Industrial Area, 292 Shenshan Road (Longgang part) Longdong Community, Baolong Subdistrict, Longgang District, Shenzhen City
WeChat
---