Tips for damp proof in basement
---
The basement is low-lying, the environment is relatively closed, the light is insufficient, it is dark and humid, and it is easy to mold. Some owners who buy villas will transform them into storage rooms or entertainment rooms. What are the moisture-proof tips in the basement?
1. Ventilation
Proper ventilation in the basement can reduce the humidity in the room.
2. Moisture proof materials
Friends who are considering decorating the basement can use some decoration materials with better moisture-proof effect, because the basement is a place that is prone to moisture, and more attention should be paid to the selection of materials. In addition, the floors, walls and ceilings should be well waterproof.
3. Use desiccant
Calcium chloride desiccant can be placed in various places in the basement. If the space is large, the amount of desiccant should be increased, and new desiccant should be replaced regularly. It can absorb moisture in the air and achieve the effect of drying.
4. Moisture proof of electrical appliances
Air conditioners and exhaust fans can also be installed in the basement, which can also dehumidify the room and achieve the effect of moisture prevention.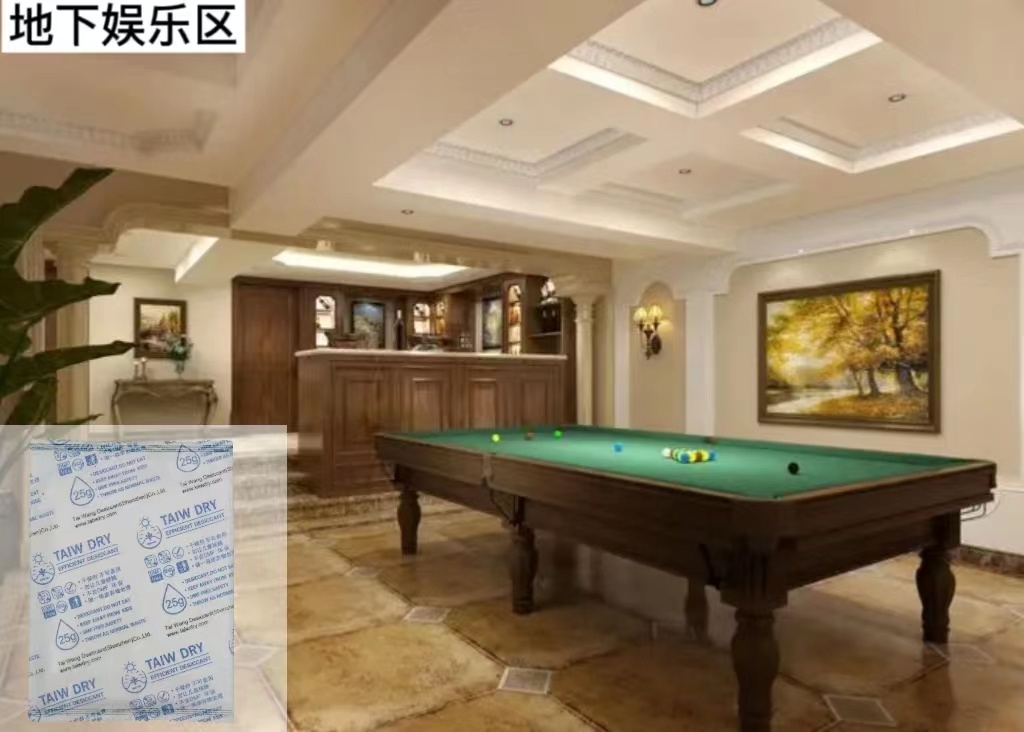 ---
TAI WANG DESICCANT (SHENZHEN) CO.,LTD.
Building A5, Yinlong Industrial Area, 292 Shenshan Road (Longgang part) Longdong Community, Baolong Subdistrict, Longgang District, Shenzhen City
WeChat
---