Why can calcium chloride be used as desiccant?
---
On the market, many manufacturers use calcium chloride as desiccant because of its strong moisture absorption capacity. Then why can calcium chloride be used as a desiccant?
In addition to its strong hygroscopic capacity, calcium chloride desiccant also has a long hygroscopic cycle, because calcium chloride itself has the ability of high solubility and high heat of dissolution. It can not only form crystalline hydrate, but also absorb a large amount of water in the air. These determine the important reasons why calcium chloride can be used as a desiccant. Of course, calcium chloride desiccant cannot dry acidic substances.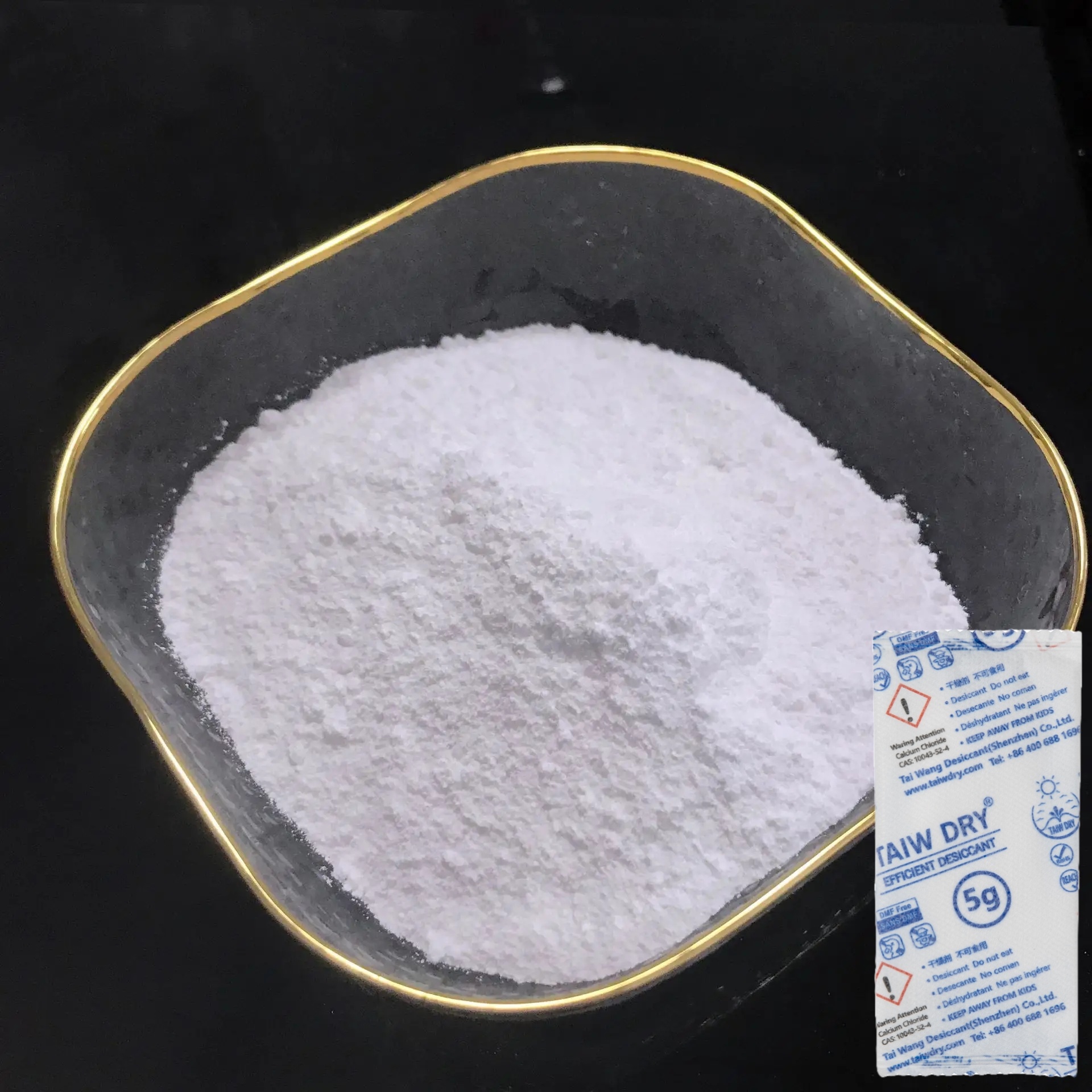 ---
TAI WANG DESICCANT (SHENZHEN) CO.,LTD.
Building A5, Yinlong Industrial Area, 292 Shenshan Road (Longgang part) Longdong Community, Baolong Subdistrict, Longgang District, Shenzhen City
WeChat
---