How to protect the sofa from moisture
---
The sofa is exposed to the air for a long time, especially in wet weather. It is very susceptible to moisture. After a long time, there will be moisture or mildew. So we usually have to take measures to prevent the sofa from moisture and mildew.
We can place calcium chloride desiccant in the interior of furniture for moisture absorption treatment. Calcium chloride desiccant can absorb moisture in the air and keep the sofa in a dry state to prevent moisture and affect its beauty and use. This kind of desiccant is green and environment-friendly, with high moisture absorption efficiency. After moisture absorption, it turns into a gel like solid to prevent leakage. It's convenient to use, and it won't use too many places temporarily.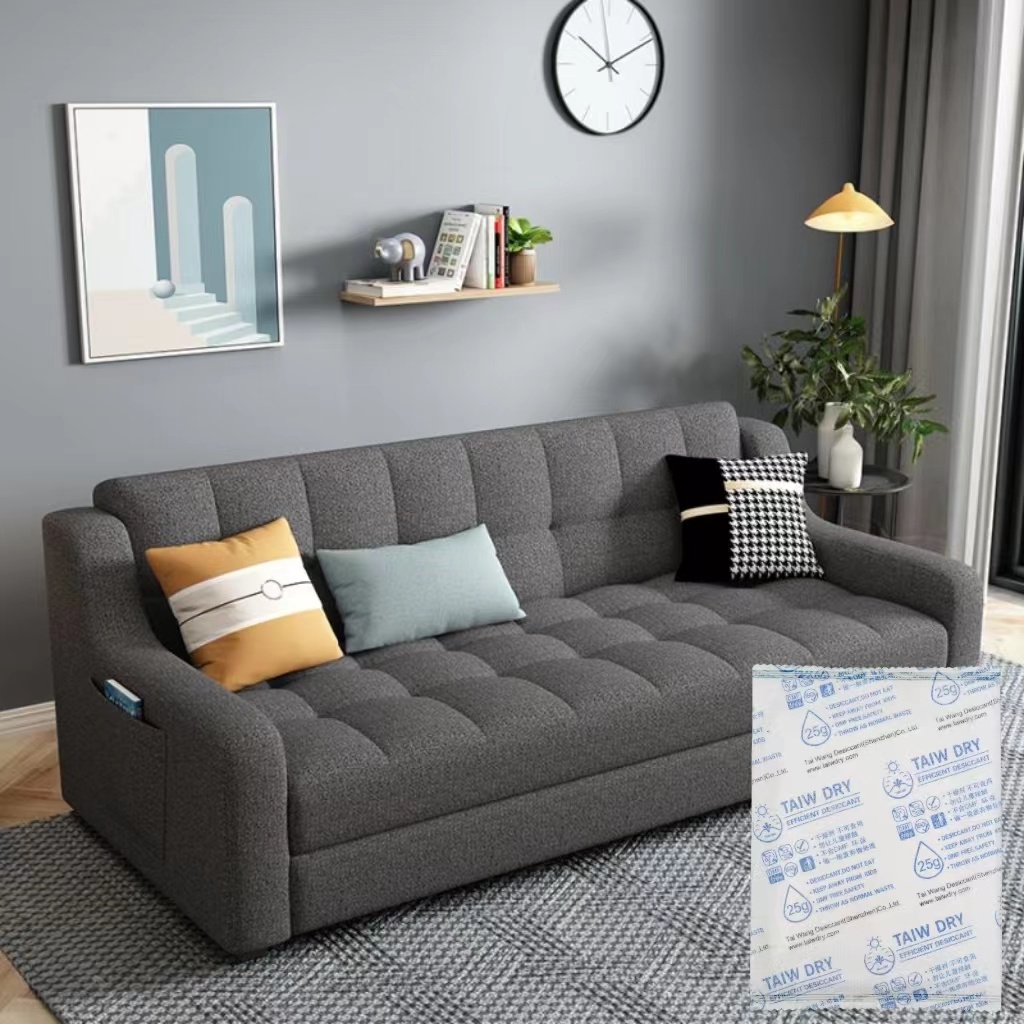 Cloth sofa is more susceptible to dampness and mildew than other sofas, because its surface is porous, and the gap is prone to barricade ash layer. Moreover, it belongs to textiles, and it is easiest to absorb the moisture in the air in plum rain weather, resulting in mildew, so it should also be mainly maintained at ordinary times.
---
TAI WANG DESICCANT (SHENZHEN) CO.,LTD.
Building A5, Yinlong Industrial Area, 292 Shenshan Road (Longgang part) Longdong Community, Baolong Subdistrict, Longgang District, Shenzhen City
WeChat
---