Watch strap mildew, how to prevent?
---
Watches can be seen everywhere in daily life, and some watch straps have a short service life, usually about 2-3 years. If you want to extend the service life of the watch strap, you should maintain it at ordinary times.
If the watch is exposed to humid air for a long time, and the humidity in the air is too high, the watch strap is prone to moisture and mildew. When you don't use a watch, you should put the watch in a box or other package that can isolate the air, and then put a bag of calcium chloride desiccant, which can absorb moisture, create a relatively desiccant environment, prevent mold on the watch strap, and extend its service life.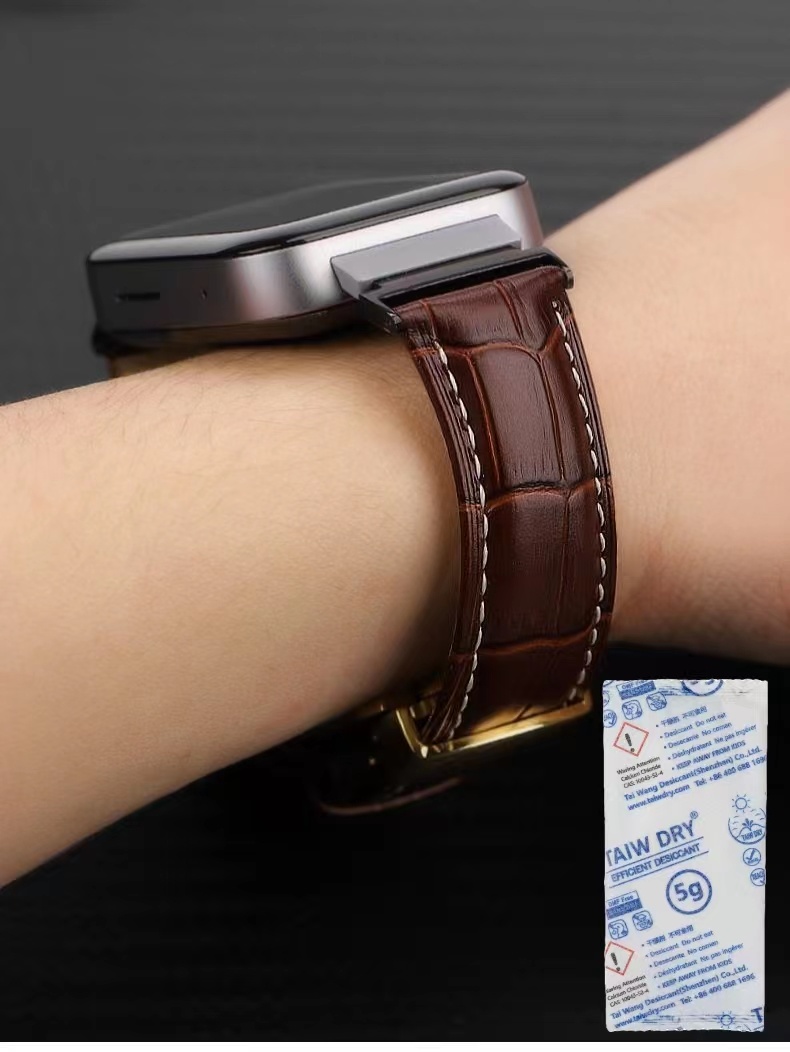 Watch strap materials mainly include precious metal strap, steel chain strap, leather strap, canvas or nylon strap, plastic strap, silicone strap, etc. Precious metal watch strap is expensive and luxurious; The steel chain strap is moderate in price and durable; There are many kinds of leather watchbands, but they are prone to moisture; Canvas or nylon watchband is cheap and will absorb water; Plastic watch strap is cheap and has various patterns; Silicone rubber strap is resistant to high and low temperatures and easy to maintain.
---
TAI WANG DESICCANT (SHENZHEN) CO.,LTD.
Building A5, Yinlong Industrial Area, 292 Shenshan Road (Longgang part) Longdong Community, Baolong Subdistrict, Longgang District, Shenzhen City
WeChat
---