How to protect quilt from moisture and mildew in winter
---
It is summer now, and the thick quilts in winter have been stored. If they are not well stored, the quilts are prone to damp and mildew. When they are taken out again, there will be a musty smell, which will affect the use. How should we store the quilt?
Put the quilt into the bag or wardrobe, and then put a bag of calcium chloride desiccant, which can well solve the problem of the quilt mildew. The quilt mildew is due to the influence of the moisture in the air. As long as it is stored together with the desiccant, it can absorb the moisture in the air, create a dry environment, and the quilt can be preserved without moisture and mildew.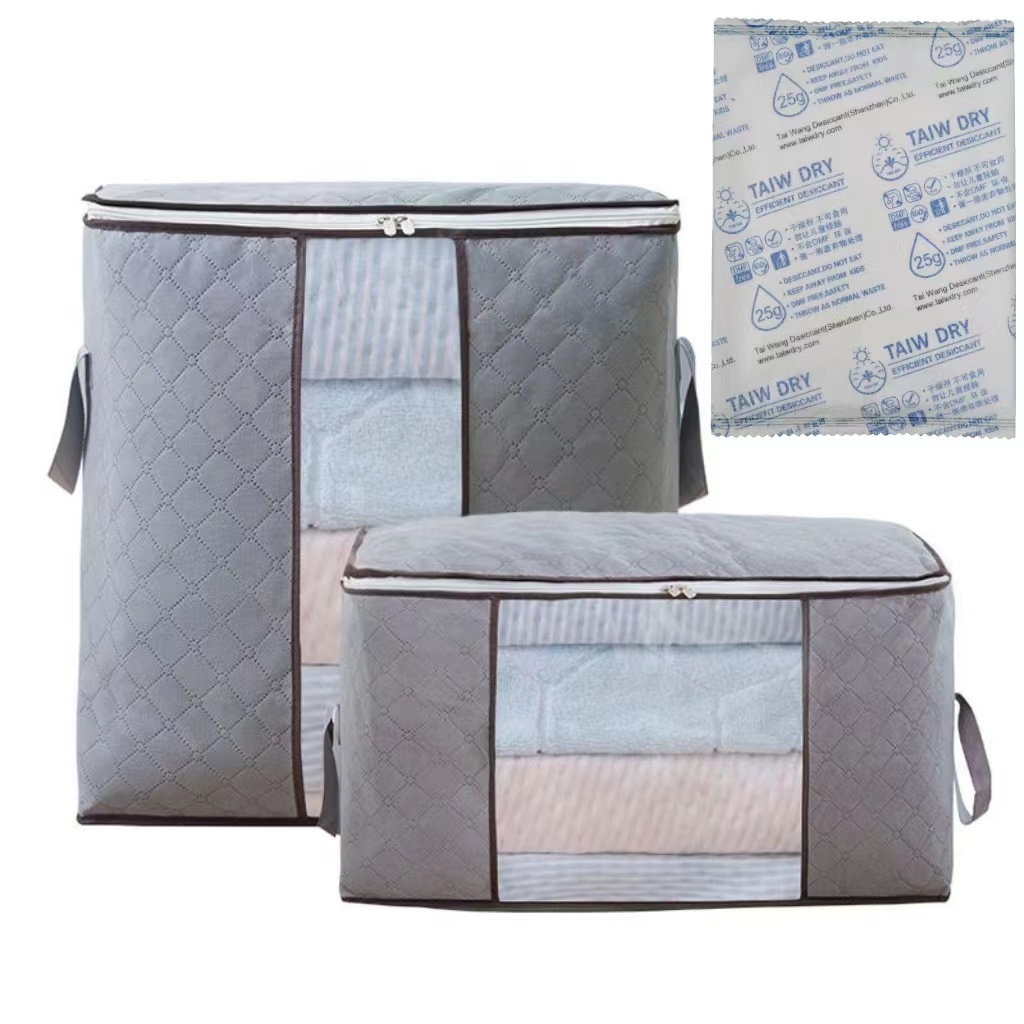 When the weather gets cold, you can take the quilt outdoors to expose it to the sun before using it, so as to reduce the survival rate of mites and bacteria on the quilt.
---
TAI WANG DESICCANT (SHENZHEN) CO.,LTD.
Building A5, Yinlong Industrial Area, 292 Shenshan Road (Longgang part) Longdong Community, Baolong Subdistrict, Longgang District, Shenzhen City
WeChat
---