How to preserve tea against moisture
---
Now many people like to drink tea, and others like to store different kinds of tea. If they are not stored well, the tea is prone to moisture and affect the taste.
If you want to better preserve tea and prevent moisture, you need to choose a good storage environment, not too wet. Use a sealed container and place a bag of calcium chloride desiccant, which can absorb moisture in the air, create a dry environment and avoid moisture in tea.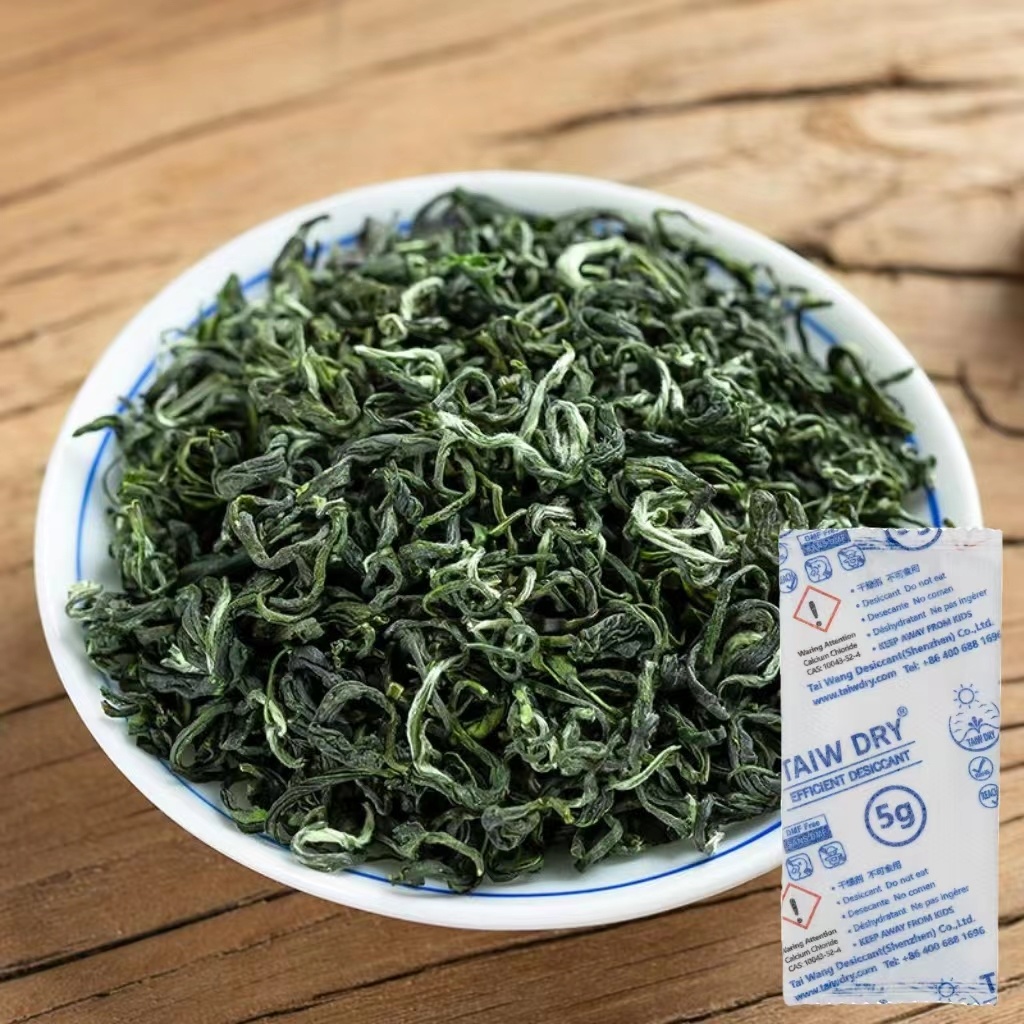 There are many kinds of tea, including green tea, black tea, Dahongpao, Tieguanyin and white tea, which are familiar to everyone; There are black tea, oolong tea, yellow tea, green tea and so on. Tea has the functions of reminding the brain, reducing weight, anti-aging and promoting biochemical metabolism in the body. If you drink too much or too much, you will also have side effects, which may cause dizziness, panic and other symptoms.
---
TAI WANG DESICCANT (SHENZHEN) CO.,LTD.
Building A5, Yinlong Industrial Area, 292 Shenshan Road (Longgang part) Longdong Community, Baolong Subdistrict, Longgang District, Shenzhen City
WeChat
---