12 years of experience in the desiccant industry Exported to 35 countries and regions
How to judge whether the used desiccant is still effective?
---
Many things in life have expiration dates after reuse, and desiccants are no exception. Desiccants are mainly divided into silica gel desiccant, quicklime desiccant, mineral desiccant and calcium chloride desiccant. Different desiccants have different forms and different judgment methods.
1. Silica gel desiccant, before use, is colorless and transparent or orange or blue particles, and its color may turn yellow or dark after moisture absorption. Then use discolored silica gel desiccant to judge whether it is still effective.
2. Quicklime desiccant is usually white and massive before moisture absorption. It will release heat after encountering water and turn into powder after moisture absorption. It can be placed in water to observe whether there is a reaction. If there is no reaction, it indicates that the desiccant has failed.
3. Mineral desiccant, with irregular granular and spherical appearance, generally has no obvious change after moisture absorption. To judge whether it is still effective, we need to determine the water content experiment.
4. Calcium chloride desiccant is white powder before moisture absorption. Under certain conditions, the moisture absorption rate is as high as 300%, and it can effectively absorb moisture for three months. After moisture absorption is saturated, it becomes a gel solid. Because the moisture absorption rate of calcium chloride desiccant is high, to judge whether it can effectively absorb moisture, it is necessary to weigh its weight change every day. If there is no obvious change in weight for a long time, it is invalid.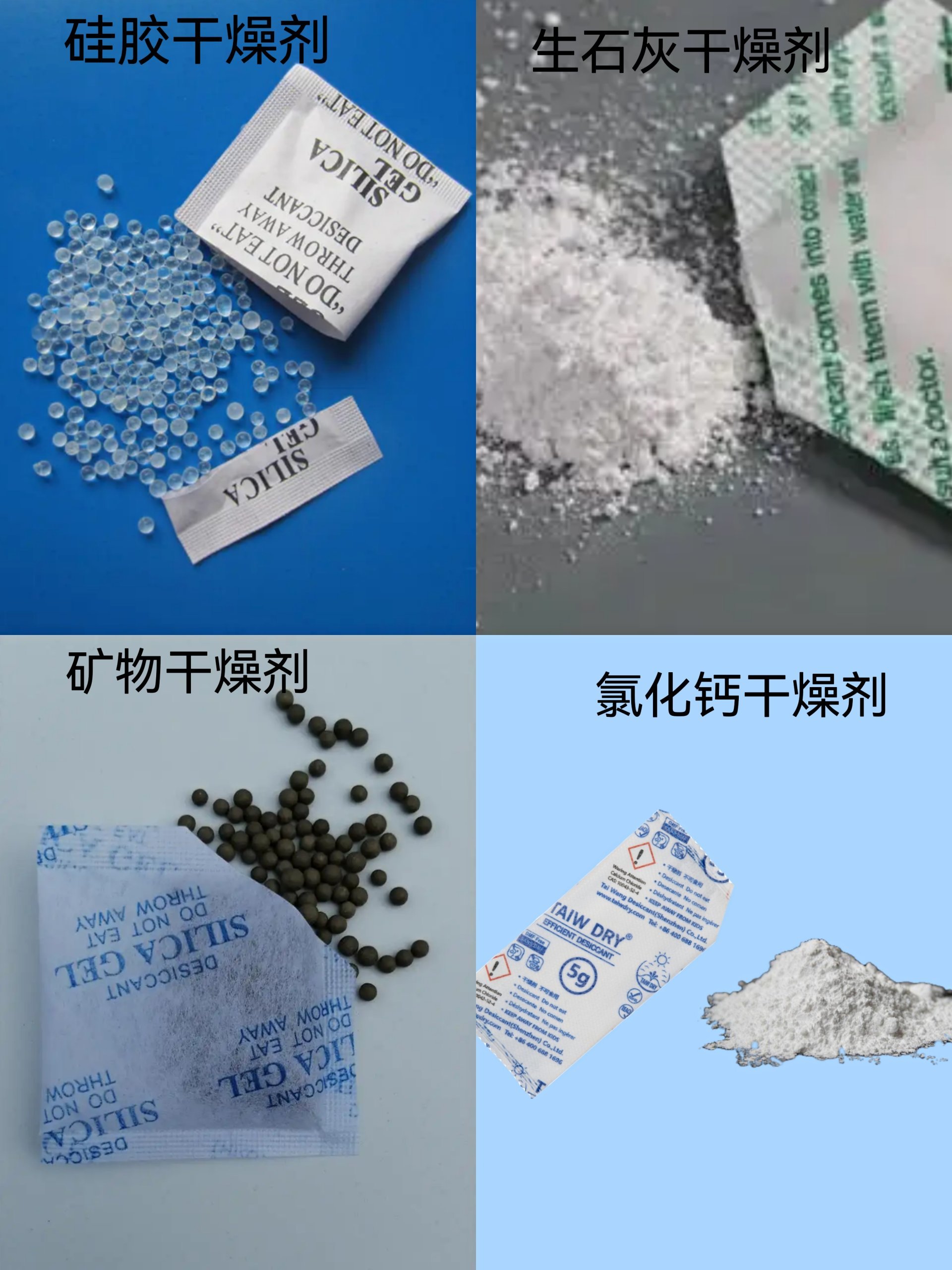 ---