How does cosmetic lipstick protect against moisture?
---
Lipstick has become one of the favorite cosmetics of modern women. Lipstick has a sticky texture, in which spices will be added. If it is not well preserved or dampened during use, it is easy to flocculate, layer, break, etc. It is necessary to keep lipstick moisture-proof.
If you want to keep the lipstick damp, you can put a bag of calcium chloride desiccant, which can absorb the moisture in the air and create a dry environment, so that the lipstick will not be affected by the moisture.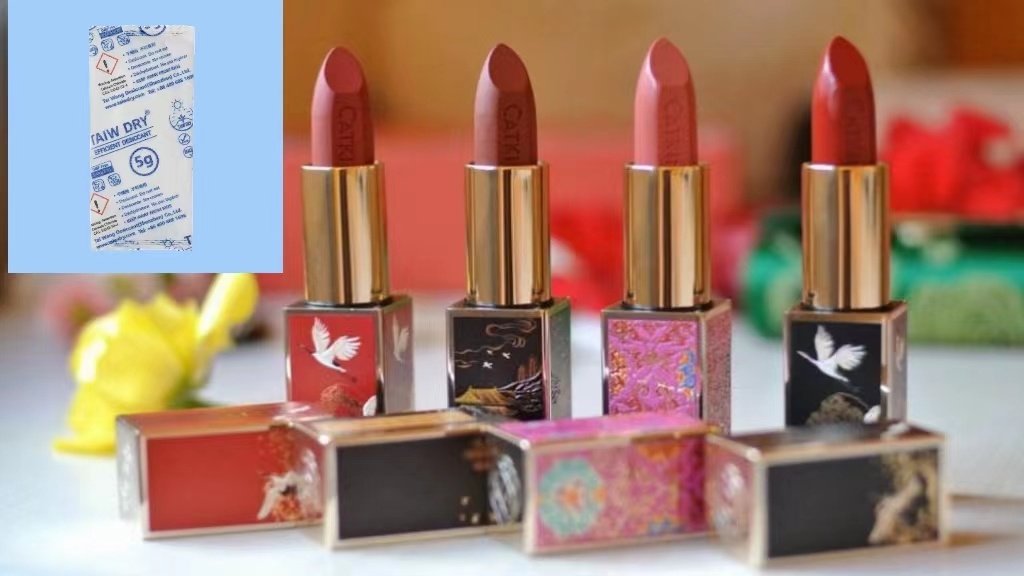 Many people will put liquid skin care products, facial mask, lipstick and other cosmetics into the refrigerator for refrigeration, but this method is not completely correct. Lipstick, in particular, can be refrigerated in the refrigerator, but this is limited to the situation that lipstick is not opened and softens after opening. The purpose is to make lipstick solidify, so that it can continue to be used better.
---
TAI WANG DESICCANT (SHENZHEN) CO.,LTD.
Building A5, Yinlong Industrial Area, 292 Shenshan Road (Longgang part) Longdong Community, Baolong Subdistrict, Longgang District, Shenzhen City
WeChat
---