How to protect hearing aids from moisture
---
Some people will ask whether hearing aids also need moisture-proof? Yes, yes. Damp hearing aids will affect their use. Some people will take them directly to the fitting center for cleaning and maintenance, but it is more troublesome for the elderly with inconvenient legs and feet. The simplest way to protect hearing aids from moisture is to seal and package them with calcium chloride desiccant when not in use. It can absorb the moisture in the air and prevent hearing aids from being affected by moisture.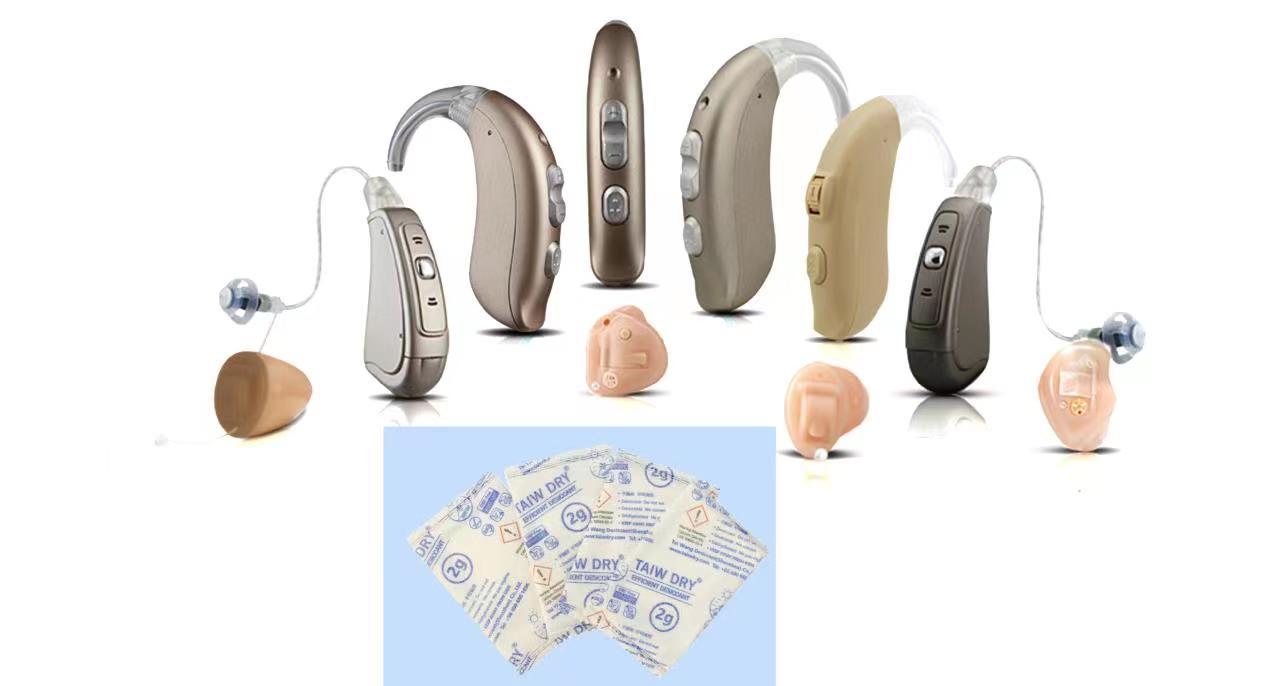 Hearing aids are mainly composed of microphone, amplifier, earphone, power supply and volume control. Hearing aid is a kind of medical equipment to assist hearing. It amplifies the sound as much as possible on the basis of the original hearing, but after it is removed, it will not change its original hearing. It can help the user hear better and more clearly, and it can be maintained while the nerve is constantly stimulated.
---
TAI WANG DESICCANT (SHENZHEN) CO.,LTD.
Building A5, Yinlong Industrial Area, 292 Shenshan Road (Longgang part) Longdong Community, Baolong Subdistrict, Longgang District, Shenzhen City
WeChat
---