How to protect wooden crafts from moisture
---
Wooden handicrafts are easily affected by moisture in a humid environment, resulting in moldy handicrafts, moths, decay and so on. No matter how good handicrafts are without moisture-proof measures, they will be damaged, especially if they live in relatively humid areas for a long time, they need to pay more attention to moisture-proof and mildew prevention. Then how can we protect our handicrafts?
When collecting wooden handicrafts, we need to keep it sealed and put a bag of calcium chloride desiccant. If it is not sealed well, the air will enter continuously, and the best moisture-proof effect cannot be achieved. Calcium chloride desiccant can absorb moisture in the air, so that wooden crafts will not be affected by moisture.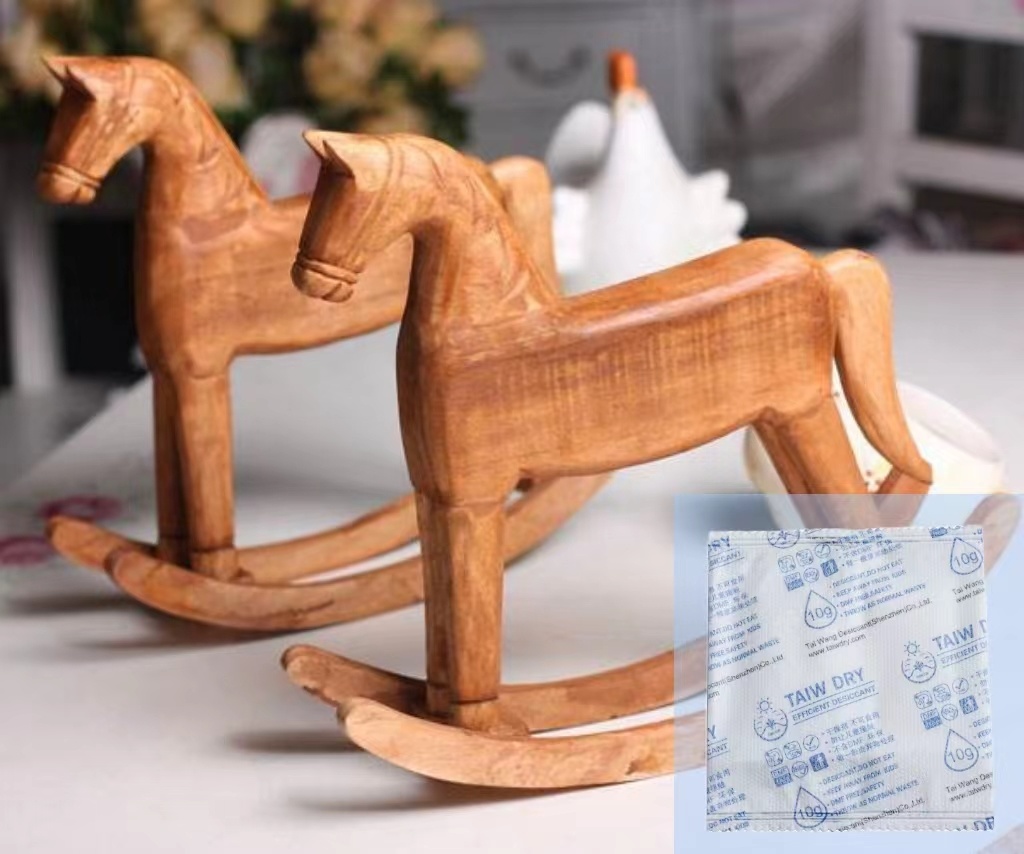 In fact, there are many kinds of handicrafts, such as embroidery, dyed fabrics, stone tools, pottery, metal ware, jade, paper cutting and so on.
---
TAI WANG DESICCANT (SHENZHEN) CO.,LTD.
Building A5, Yinlong Industrial Area, 292 Shenshan Road (Longgang part) Longdong Community, Baolong Subdistrict, Longgang District, Shenzhen City
WeChat
---