12 years of experience in the desiccant industry Exported to 35 countries and regions
How to choose container desiccant?
---
With the continuous development of export trade, more and more enterprises choose sea transportation at present, so the requirements for cargo protection during transportation are becoming higher and higher. Shipping is easy to cause the goods in the container to be damped due to some temperature changes. In order to protect the goods from moisture during transportation, the container desiccant is the most needed. How to choose the container desiccant?
It is better to choose calcium chloride desiccant as the container desiccant, because the moisture absorption capacity of calcium chloride desiccant can reach 300% at most, and the moisture absorption time is long. It can absorb the moisture in the air to prevent the goods from being damaged by moisture. After moisture absorption, it will change from powder to gel solid without leakage. Generally, it is recommended to use more than 6 1kg desiccants for a 20 foot container. When choosing the container desiccant, you should also choose the one with hook shape, which can be directly hung on the hanging ring on the inner wall of the container.
When choosing container desiccants, we should also identify safe and reliable manufacturers. We must not be greedy for cheap, and find some manufacturers without safety guarantee. In addition, it also depends on the service of the manufacturer. In terms of containers, good manufacturers will recommend the amount of desiccant according to the size and water content of the container, so as to better protect the goods, so that everyone can use it with ease and confidence.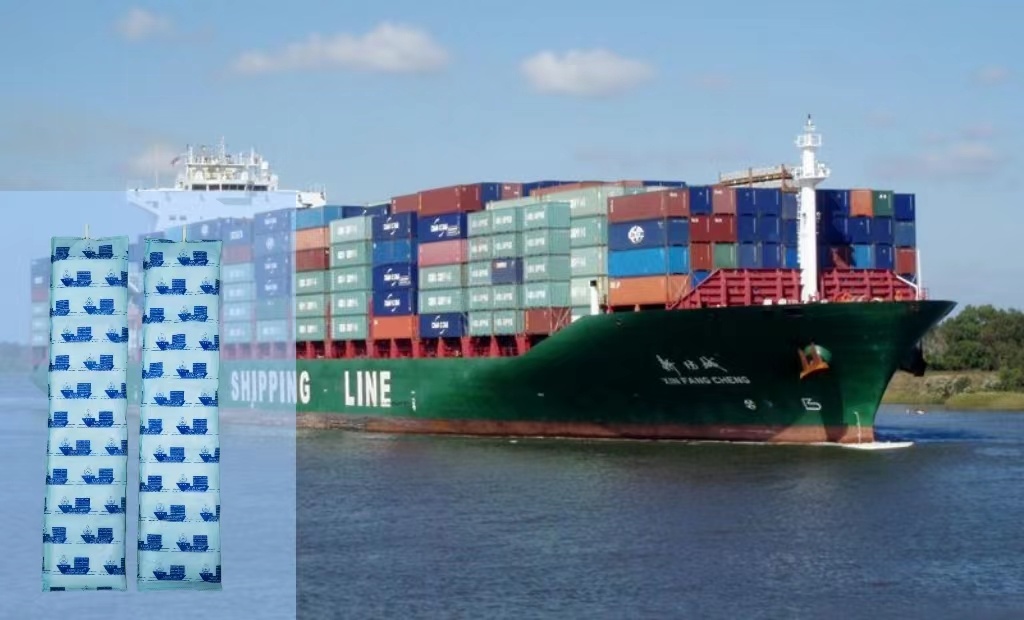 ---