How to protect the belt from moisture and mildew
---
In daily life, the belt is a necessary item in our life, but the belt will also be damp and moldy after being exposed to the air for a long time or improper care. How to prevent the belt from being damp and moldy?
When you don't use the belt at ordinary times, don't put it at random, and you can't expose it to the sun. We should put it in a dry place or put it in a box or bag, and then put a bag of calcium chloride desiccant for moisture-proof and dehumidification. It can absorb moisture in the air, make the belt in a dry environment, and prevent the belt from getting damp.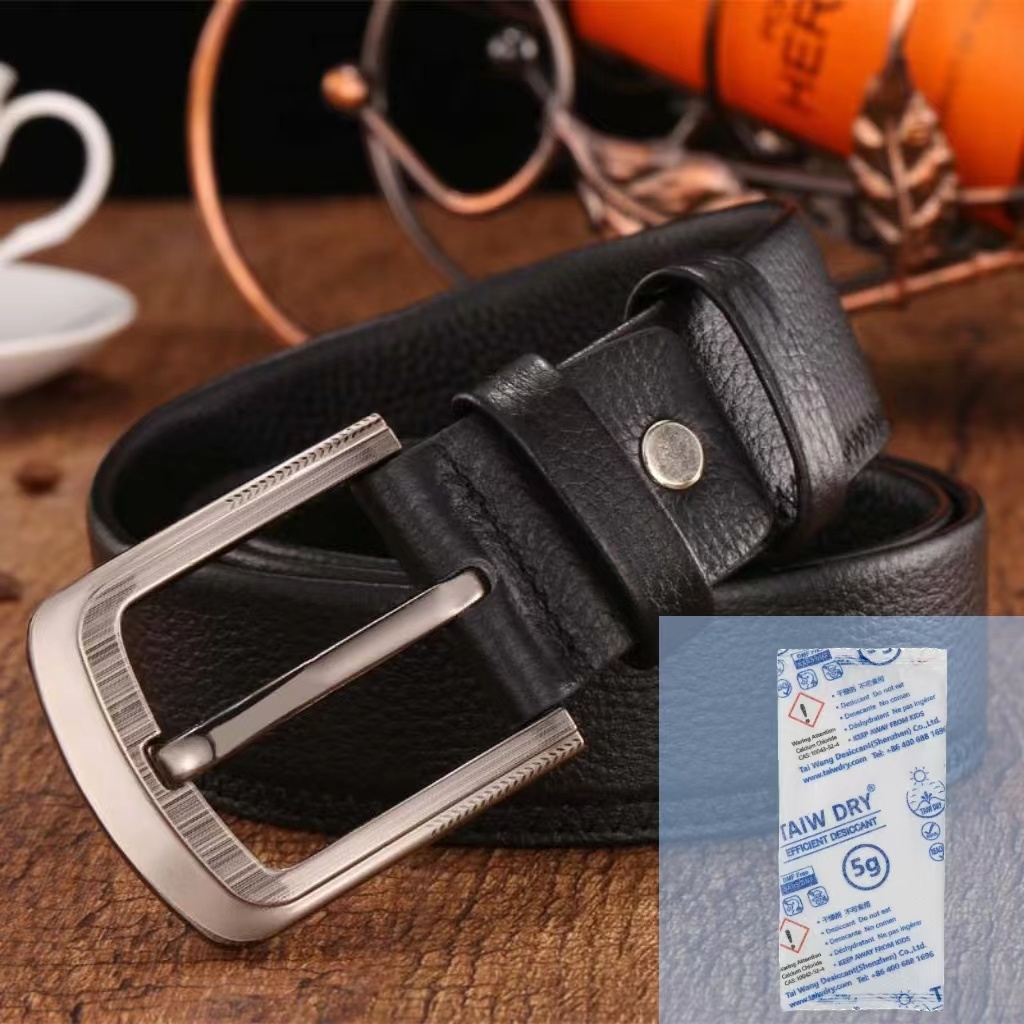 According to the materials used, belts mainly include leather belts, Pu belts, cotton belts, metal belts, etc.
According to the type of buckle, there are mainly needle buckle belt, plate buckle belt, automatic buckle belt, clip buckle belt, etc.
According to the use function and characteristics, there are mainly gentleman belts, leisure belts, cowboy belts, woven belts, etc.
---
TAI WANG DESICCANT (SHENZHEN) CO.,LTD.
Building A5, Yinlong Industrial Area, 292 Shenshan Road (Longgang part) Longdong Community, Baolong Subdistrict, Longgang District, Shenzhen City
WeChat
---