Is food desiccant really useful?
---
Food desiccant is useful. If it has no effect, it will not exist. The packaging and feel of some desiccants may be plastic or airtight, but these will not affect its moisture absorption. The moisture absorption process of some desiccants is not very responsive, which is difficult to see with the naked eye. Moreover, the outer package of desiccants is not airtight, and it will have small holes to facilitate the moisture absorption of desiccants.
Or we can do a simple test. First prepare two bags of biscuits and package them separately. One is with desiccant and the other is without desiccant. Try the taste of biscuits in a few days. It can be concluded that those with desiccant will have a crisper taste than those without desiccant.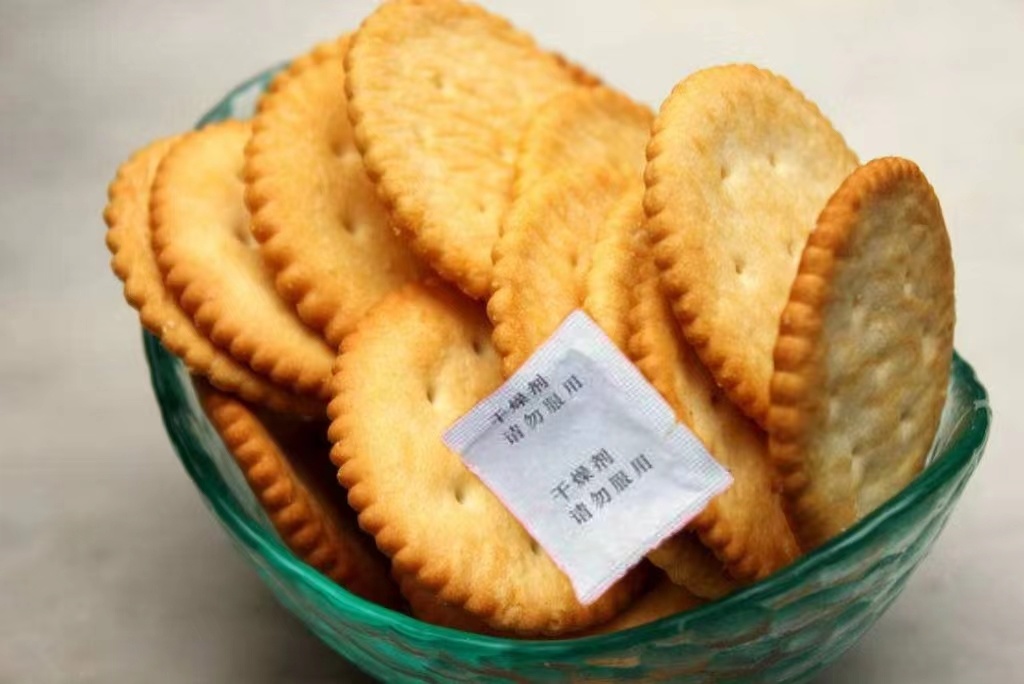 Pay attention to the need to seal the package when using the desiccant, otherwise, there will be a continuous flow of air entering, and the desiccant is easy to absorb moisture and saturate. Once saturated, the desiccant is easy to fail. Therefore, when using, we must seal the package well in order to best achieve the purpose of moisture-proof.
---
TAI WANG DESICCANT (SHENZHEN) CO.,LTD.
Building A5, Yinlong Industrial Area, 292 Shenshan Road (Longgang part) Longdong Community, Baolong Subdistrict, Longgang District, Shenzhen City
WeChat
---