How to keep the hat damp proof
---
As a single product in our daily life, hats are often in contact with hair and skin. Wearing hair for a long time will produce moisture on the hat because of sweating. If it accumulates for a long time, the hat will be damp and moldy. How should we maintain our hat to prevent it from getting damp and mildew?
When you don't wear a hat, you can dry it for 10-20 minutes. Don't expose it to the air for a long time. Then put it in a bag of calcium chloride desiccant, and then seal it. Calcium chloride desiccant has a good moisture-proof effect. Under certain conditions, it can effectively absorb moisture for 3 months, and the moisture absorption rate is as high as 300%. This moisture-proof method can well preserve the hat and prevent it from getting damp.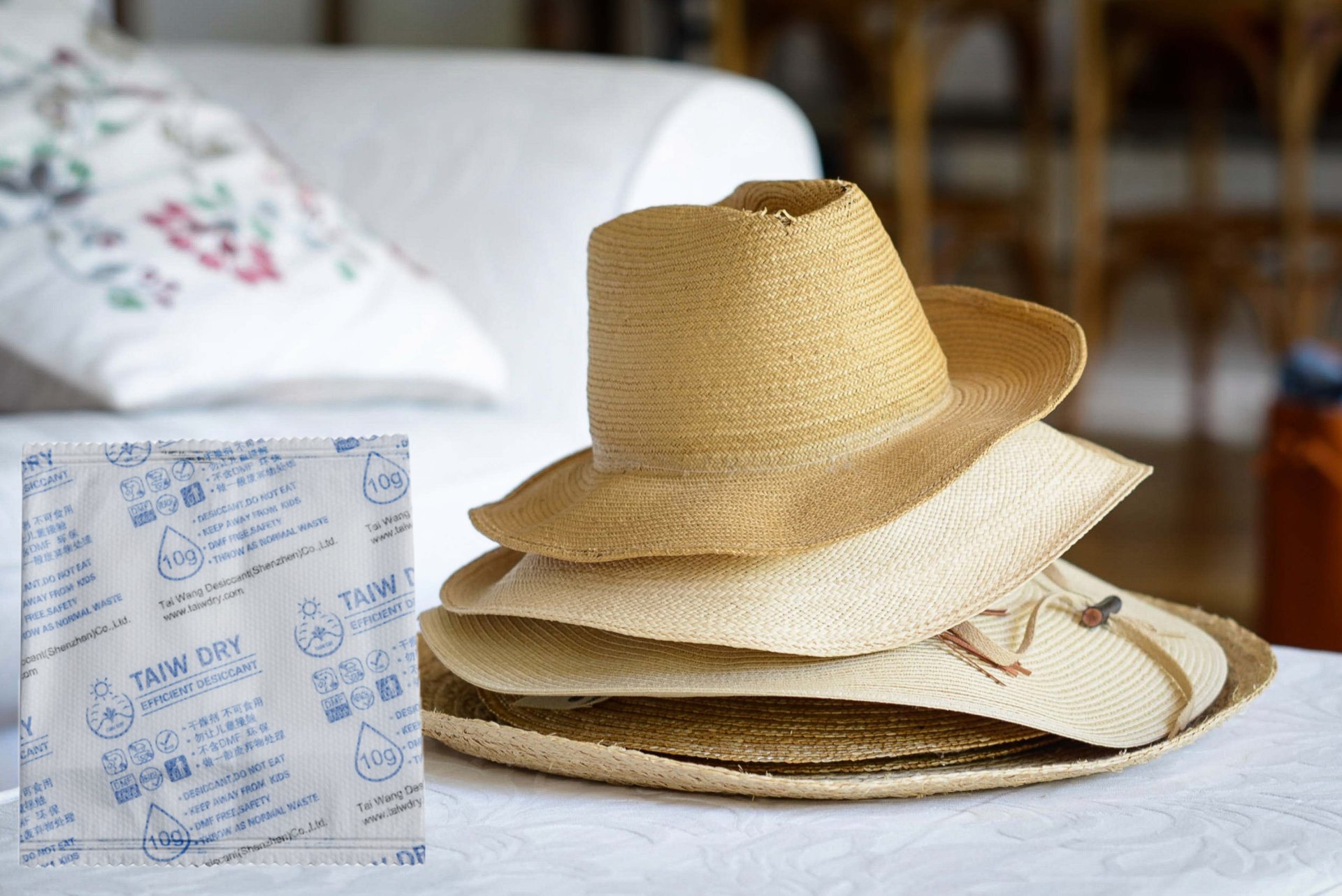 In recent years, there are many types of hats that are more popular, such as berets, straw hats, fishermen's hats, baseball caps, duck tongs and so on.
---
TAI WANG DESICCANT (SHENZHEN) CO.,LTD.
Building A5, Yinlong Industrial Area, 292 Shenshan Road (Longgang part) Longdong Community, Baolong Subdistrict, Longgang District, Shenzhen City
WeChat
---