How to store electric heaters against moisture?
---
At present, it is summer, and the electric heater is a household appliance used in the cold season. If it is not properly stored, it will be affected by moisture and easy to cause safety accidents due to leakage. Therefore, it is not necessary to use it in warm weather, and it needs to be well protected against moisture.
Before storage, you need to dry the electric heater first, then put it into the box, and then put a bag of calcium chloride desiccant into the box, seal the box, and do not put it in a wet place. Calcium chloride desiccant can absorb moisture in the air for drying. After absorption, it will change from powder to gel solid without leakage, and can provide a good storage environment for electric heaters.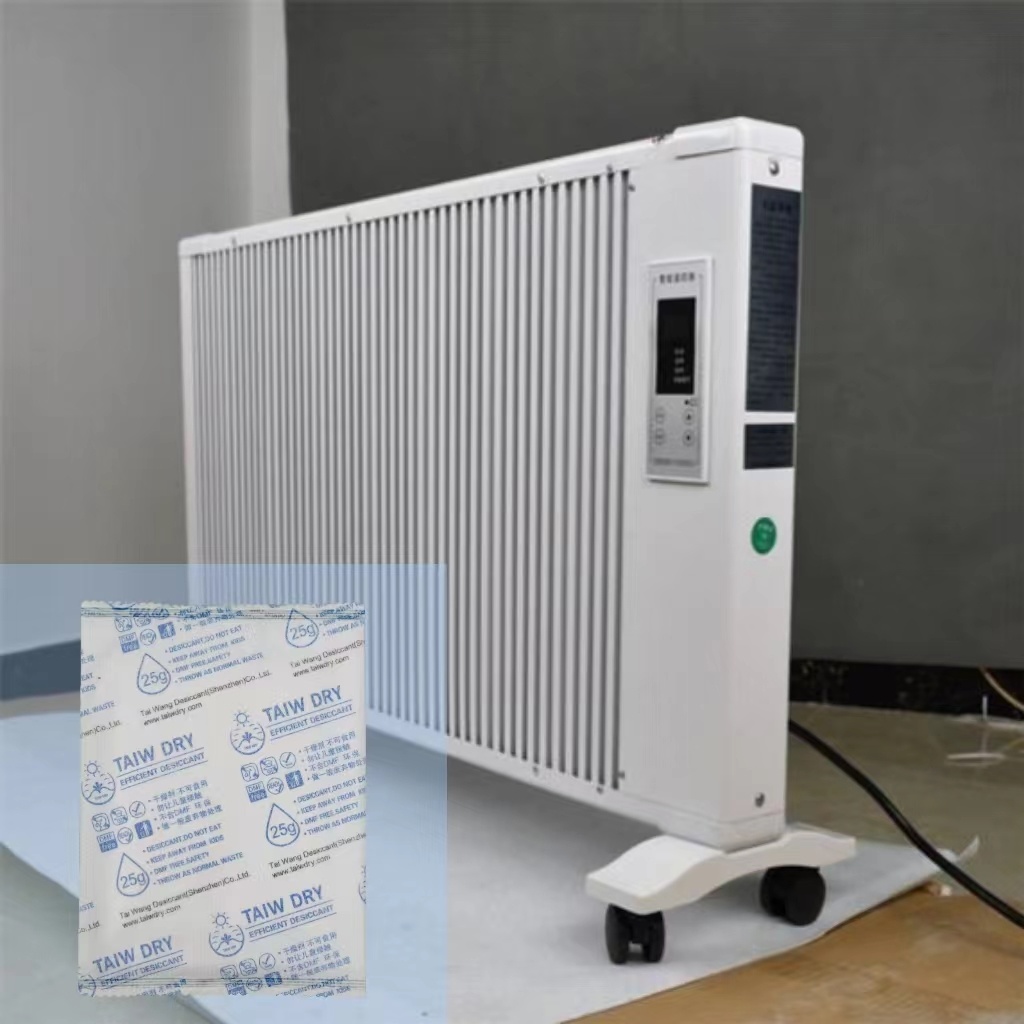 When using electric heaters in winter, in order to maintain the indoor temperature suitable for human body temperature, the general temperature is 17~19 ℃, 18~20 ℃ for children's rooms and 14~16 ℃ for bedrooms. When the room reaches the appropriate temperature, the electric heater will generally stop heating, which can reduce unnecessary waste.
---
TAI WANG DESICCANT (SHENZHEN) CO.,LTD.
Building A5, Yinlong Industrial Area, 292 Shenshan Road (Longgang part) Longdong Community, Baolong Subdistrict, Longgang District, Shenzhen City
WeChat
---