How to keep books from moisture? What needs attention?
---
The humid environment is very unfavorable to books. There will be mildew marks and peculiar smell after being affected by moisture. Therefore, when collecting books at ordinary times, it is necessary to take moisture-proof measures. When the books are idle, they can be sealed with plastic bags or self sealing bags, and then put a bag of moisture-proof desiccant. It is recommended to use calcium chloride desiccant, because it can absorb moisture in the air and create a relatively dry environment. Under certain conditions, it can be effectively absorbed for 3 months, and the moisture absorption rate is as high as 300%, which can well protect the books.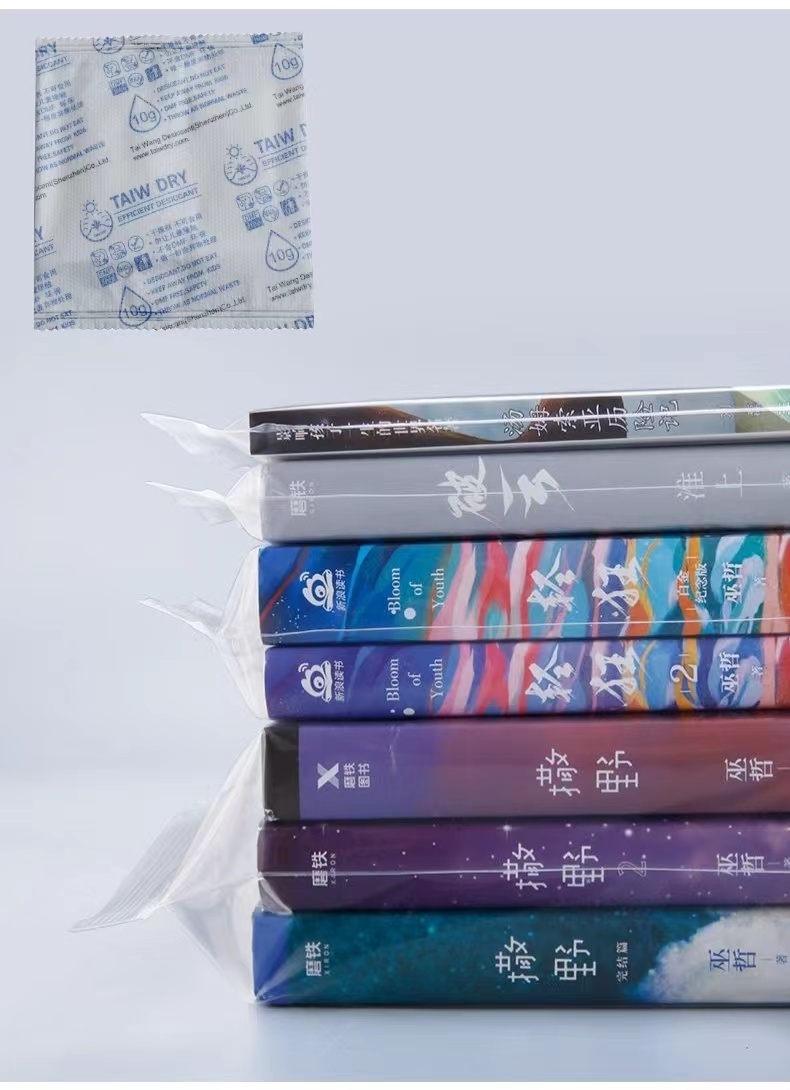 Books should also avoid direct sunlight. Prolonged exposure will make books brittle and accelerate the aging of paper under high temperature conditions. In addition, the books should also take insect prevention measures, and the bookcases and bookshelves should also be kept clean, because the ash layer will not only pollute the books, but also easily cause moths and mildew.
---
TAI WANG DESICCANT (SHENZHEN) CO.,LTD.
Building A5, Yinlong Industrial Area, 292 Shenshan Road (Longgang part) Longdong Community, Baolong Subdistrict, Longgang District, Shenzhen City
WeChat
---