12 years of experience in the desiccant industry Exported to 35 countries and regions
Where can calcium chloride desiccant be used? What are the characteristics?
---
Desiccants can be seen everywhere in our life, and calcium chloride desiccants are also widely used. Where are they specifically used?
1、 Daily home
Calcium chloride desiccant can be used in the transportation and preservation of shoes, bags, clothing, leather sofa furniture and other items, which can prevent the items from getting damp and mildew. It's best to use it in daily home
2、 Electronic products / electromechanical equipment
Computers, televisions, electrical appliances, circuit boards, power grid systems, subway systems and other electronic products are most afraid of humid environments, which have high requirements for the environment, and calcium chloride desiccant has strong moisture absorption capacity, which can ensure the drying of electronic products and electromechanical equipment.
3、 Agricultural products
Calcium chloride desiccant is a kind of non-toxic, harmless and green desiccant, which can be used for the storage of grain, such as rice, flour, grain, etc.
4、 Industry
In the plum rain season, industrial production is easily affected by the humid environment, and the products are prone to damp and mildew, which will also lead to the failure of the equipment. Calcium chloride desiccant plays a moisture-proof role.
Of course, the application scope of calcium chloride desiccant is not limited to this. Calcium chloride desiccant can be used in crafts, ceramics, glass, optical equipment, etc. it is non-toxic, tasteless, strong adsorption capacity, green and environmental protection, and can be used at an ambient temperature of -5 ℃ to 90 ℃.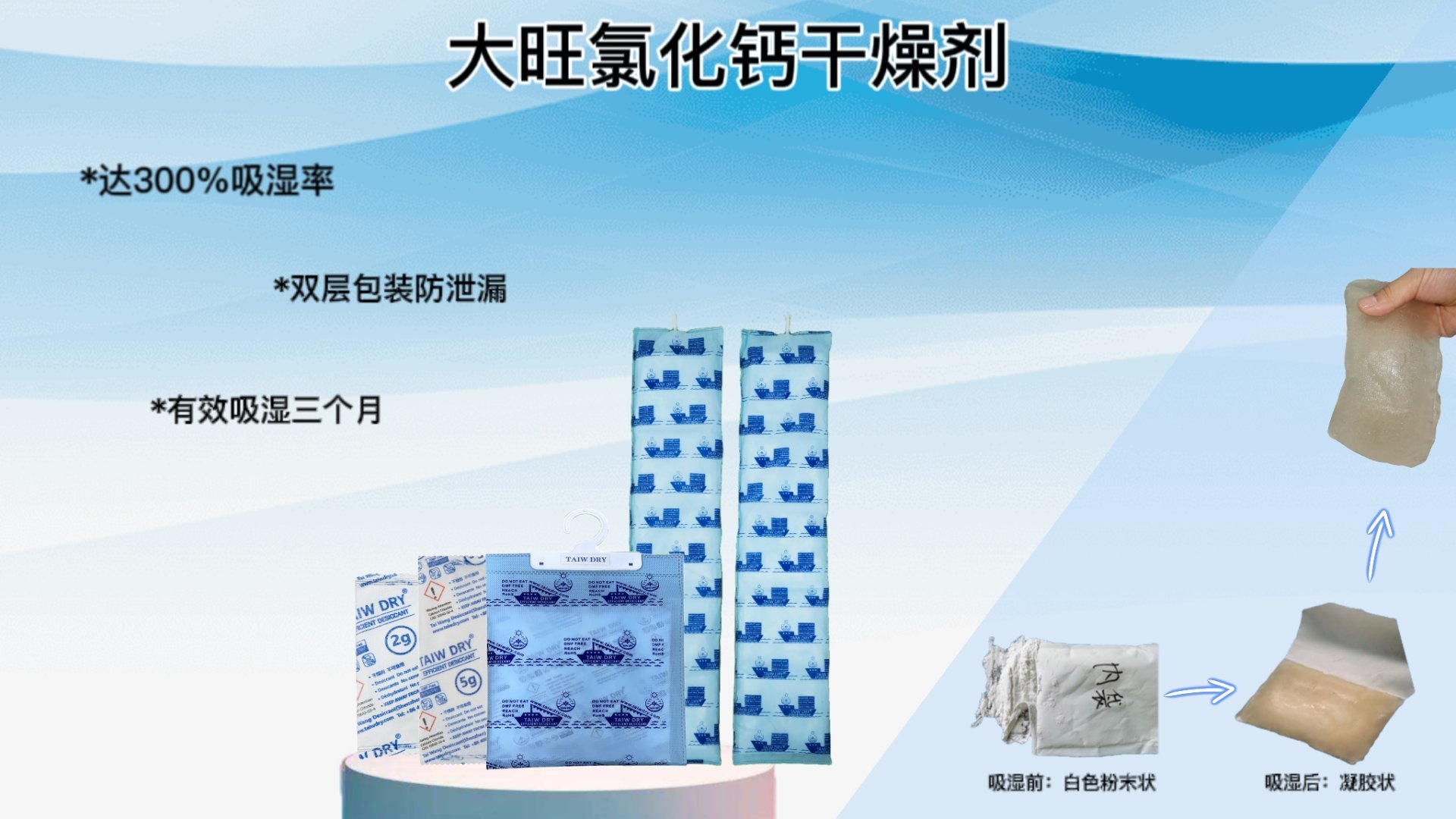 ---