How does the bamboo mat damp proof in summer
---
The bamboo mat is a necessary artifact in summer. We will put it away when the weather is cool. If it is not well preserved and not used for a long time, it is easy to get damp and mildew. How should we prevent the bamboo mat from getting damp?
The method is very simple. When we put the bamboo mat away, we must put it into a sealed bag or box, then put a bag of calcium chloride desiccant, and finally seal the package to isolate the bamboo mat from the outside. The calcium chloride desiccant can absorb the moisture in the ambient air, so that the bamboo mat can live in a relatively dry environment and will not be affected by the humid air, so it can prevent moisture!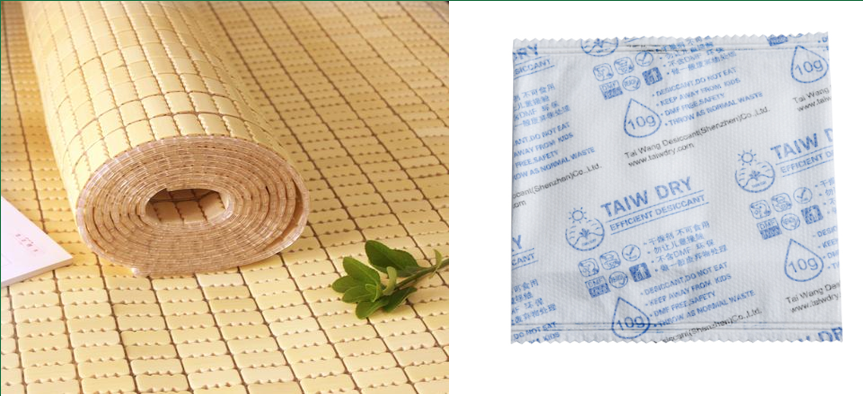 Bamboo mat is generally made of water bamboo, moso bamboo, oil bamboo and other raw materials, which are hand woven after a series of processes. Bamboo mat can be divided into green mat, yellow mat and flower mat according to different materials.
---
TAI WANG DESICCANT (SHENZHEN) CO.,LTD.
Building A5, Yinlong Industrial Area, 292 Shenshan Road (Longgang part) Longdong Community, Baolong Subdistrict, Longgang District, Shenzhen City
WeChat
---