How is the goods transported by sea protected against moisture?
---
China exports more than one million containers every year. The containers sail on the sea for about 30 days on average. The temperature difference between day and night on the sea is large and the humidity is high. During the transportation process, it is easy to cause condensed water inside the containers to drip onto the goods, causing the products to be affected by moisture. It is called "container rain" in the industry. This is a headache for foreign trade personnel. The container rain will cause the products to be damaged by moisture, affect the delivery of goods, and cause economic losses.
In particular, textiles, wood products, agricultural products, leather goods, electronic products, etc. are more vulnerable to the impact. TaiWang container desiccant is specially designed for marine transportation environment. It can absorb moisture in the container for a long time. The moisture absorption rate is as high as 300%. It is highly efficient and environmentally friendly. The double-layer packaging does not leak, prevents the goods from being affected by moisture, and ensures that the products can arrive at the destination intact.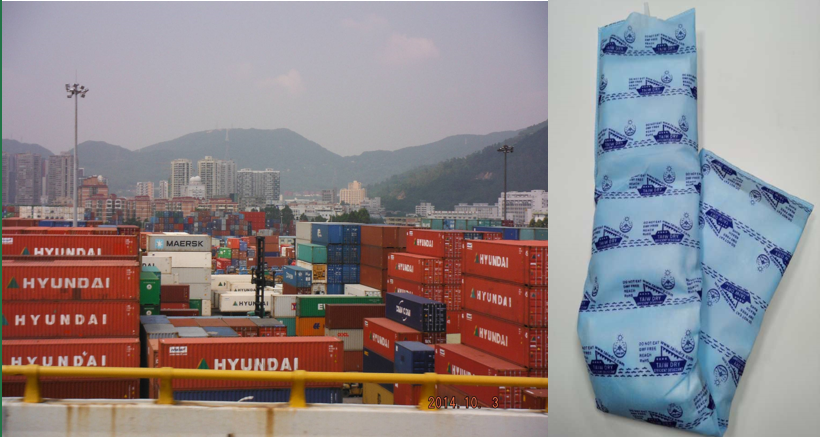 ---
TAI WANG DESICCANT (SHENZHEN) CO.,LTD.
Building A5, Yinlong Industrial Area, 292 Shenshan Road (Longgang part) Longdong Community, Baolong Subdistrict, Longgang District, Shenzhen City
WeChat
---