How to prevent moisture in Archives
---
Archival materials are very important, but because the archival materials are basically paper-based, it is easy to get damp when exposed to the air for a long time. Especially in the plum rain season, the wall where the archives are stored will also emit water drops. In such a humid environment, the cabinet where the archives are stored will certainly be very bad, because the paper of the archives is made of wood pulp, which is a natural synthetic organism and contains a large number of ingredients, such as starch, sugar, protein, fat and wax, These substances are easy to cause moldiness of archives in an excessively humid environment.
So how to keep the archives? You can put some calcium chloride desiccant in the place where the documents are stored, which can absorb the moisture in the air and prevent the documents from being affected by moisture. Moreover, the calcium chloride desiccant will become a gel like solid after absorbing water and will not leak to the archives
.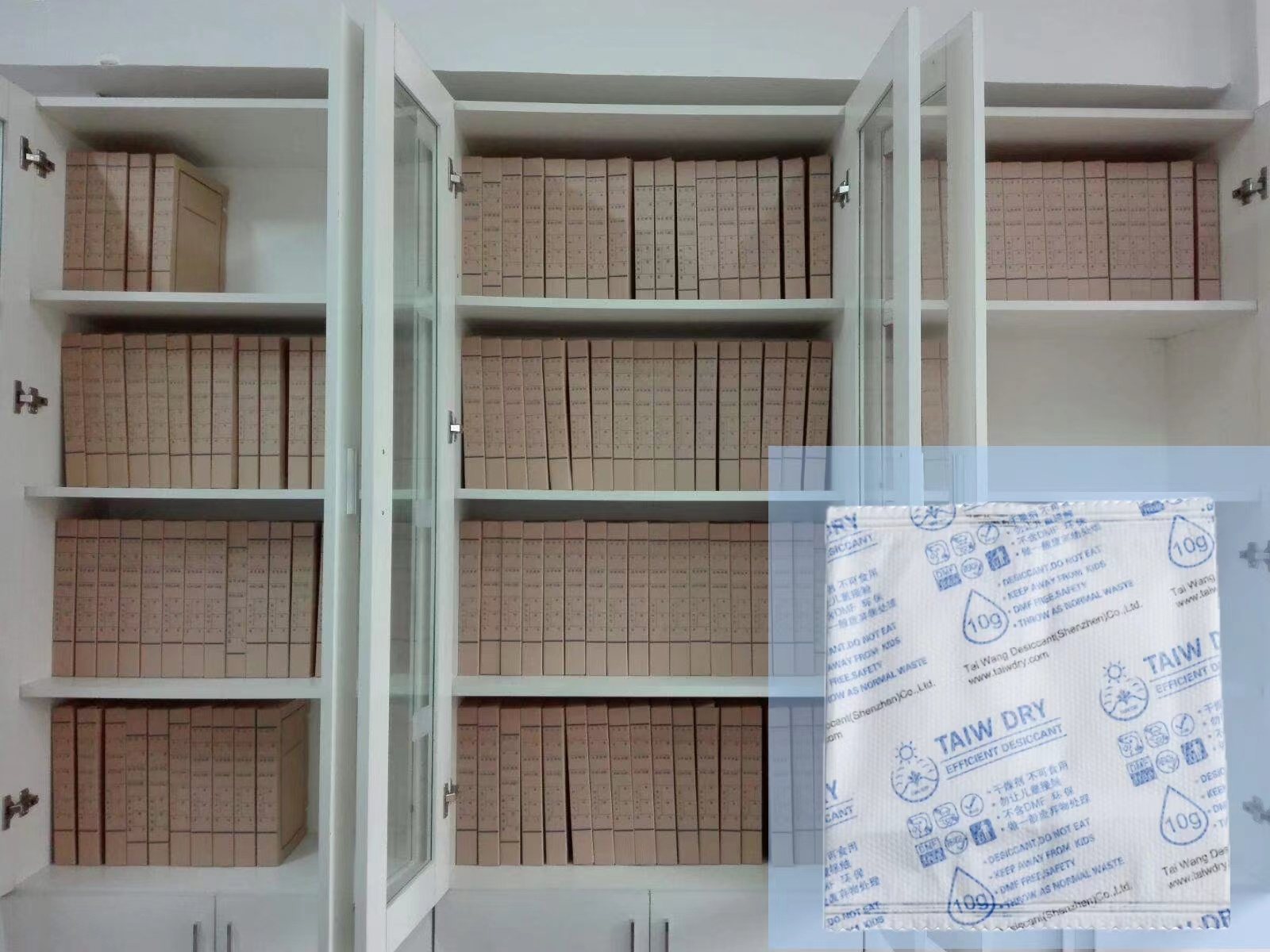 ---
TAI WANG DESICCANT (SHENZHEN) CO.,LTD.
Building A5, Yinlong Industrial Area, 292 Shenshan Road (Longgang part) Longdong Community, Baolong Subdistrict, Longgang District, Shenzhen City
WeChat
---