How to prevent the speaker from moisture
---
The humid environment will affect the use of speakers, especially in the weather of returning to the south. If the speaker is affected by moisture, the diaphragm of the speaker inside is liable to physical deterioration during the vibration process, which will accelerate the aging and lead to the deterioration of sound quality. In addition, moisture will aggravate the aging of the soft rubber ring of the speaker, and at the same time, the metal objects inside the speaker will corrode and rust.
Therefore, when you use the speaker, you should put it in a relatively dry environment. When you are not using it, put it in a bag, put a bag of calcium chloride desiccant, and then seal it. Put the speaker and calcium chloride desiccant together. The desiccant can absorb the moisture in the air and create a dry environment. This will be conducive to the moisture-proof preservation of the speaker.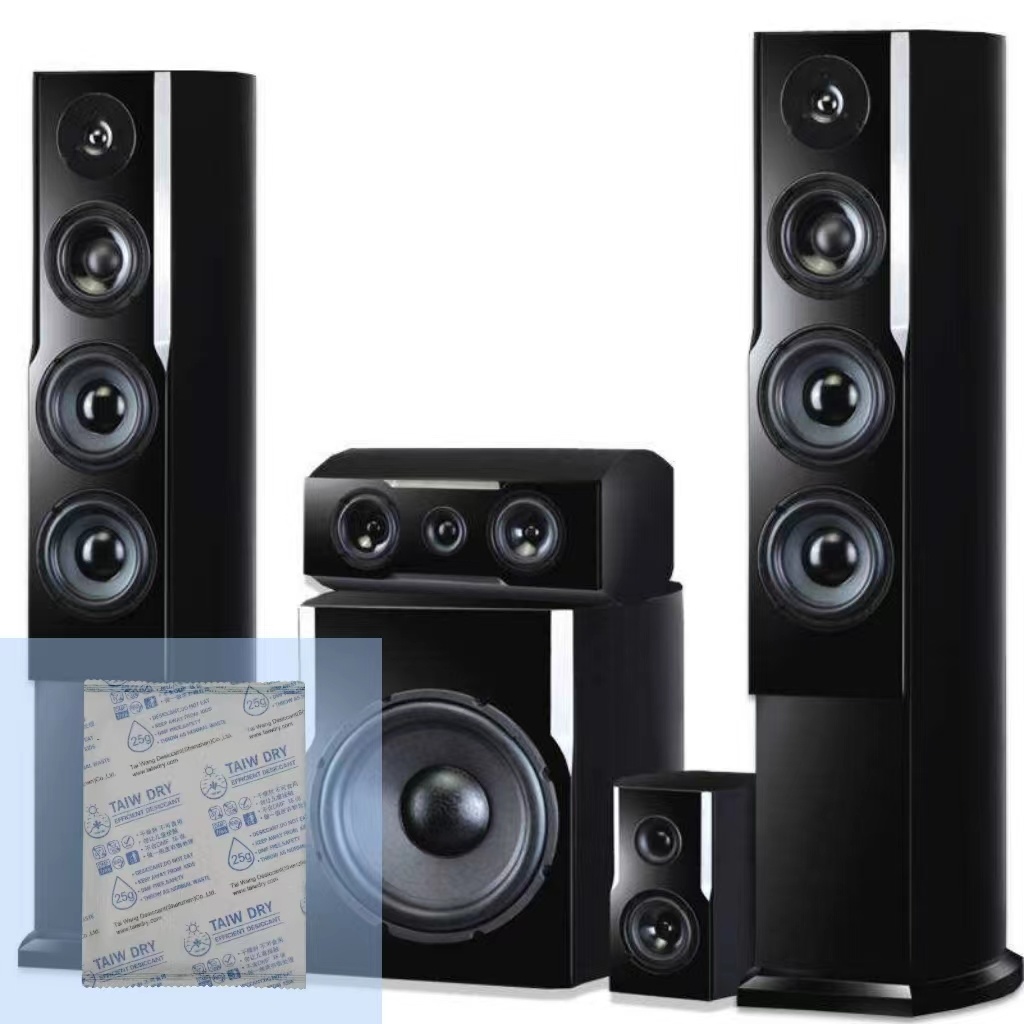 ---
TAI WANG DESICCANT (SHENZHEN) CO.,LTD.
Building A5, Yinlong Industrial Area, 292 Shenshan Road (Longgang part) Longdong Community, Baolong Subdistrict, Longgang District, Shenzhen City
WeChat
---