How is woodiness furniture moisture-proof
---
Wooden furniture is exposed to the air for a long time, especially in humid weather, very easy to damp, a long time will have moisture, or mildew. So we usually want to do furniture moisture-proof measures to prevent furniture damp moldy.
We can put calcium chloride desiccant inside the furniture for moisture absorption treatment, calcium chloride desiccant can absorb the moisture in the air, keep the wooden furniture in a dry state, prevent moisture, affect the appearance and use. This desiccant is environmentally friendly and highly hygroscopic. After hygroscopic, it becomes a gel-like solid to prevent leakage. It's easy to use and doesn't take up too much space.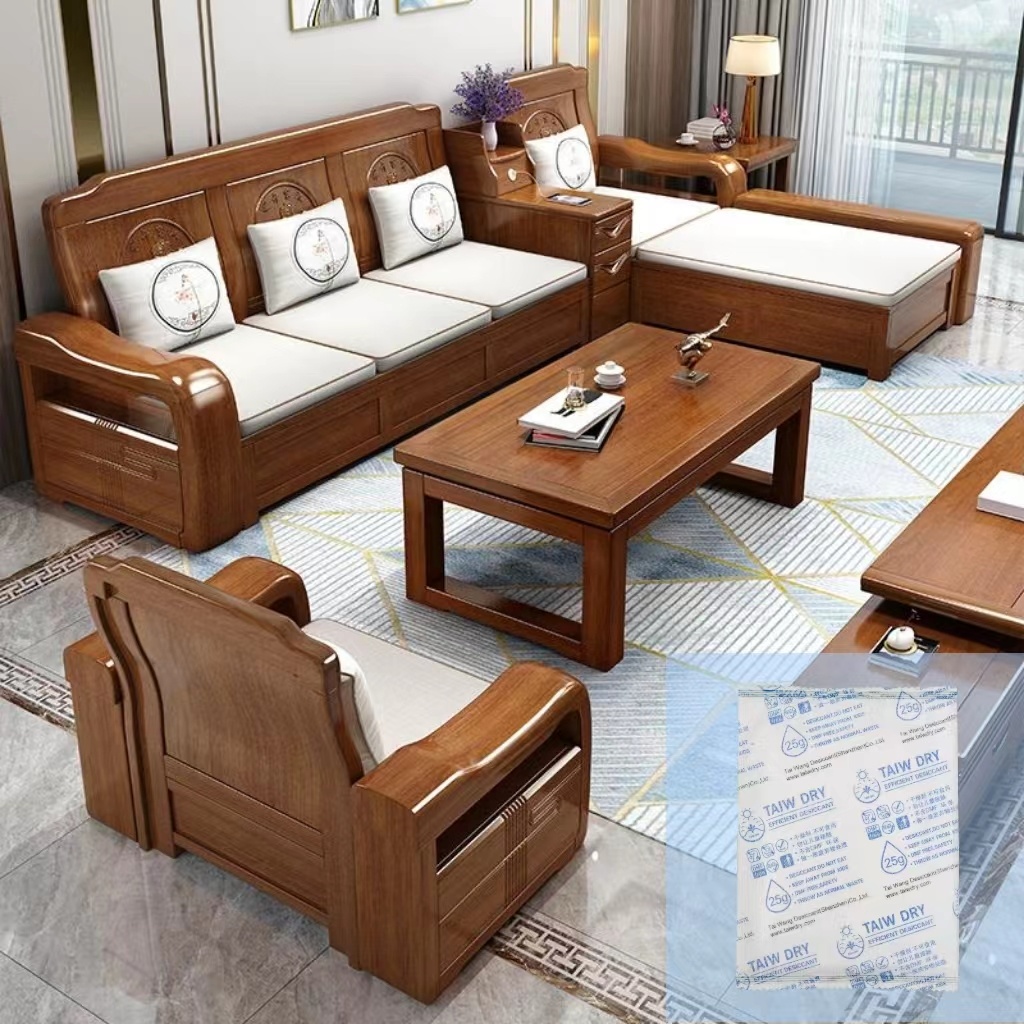 Wood furniture is mainly divided into three categories: solid wood furniture, wood-based panel furniture, comprehensive wood furniture. Solid wood furniture is mainly divided into full solid wood furniture, solid wood furniture and solid wood veneer furniture.
---
TAI WANG DESICCANT (SHENZHEN) CO.,LTD.
Building A5, Yinlong Industrial Area, 292 Shenshan Road (Longgang part) Longdong Community, Baolong Subdistrict, Longgang District, Shenzhen City
WeChat
---