How to protect plush toys from moisture
---
In the wet season, especially when the weather is hot and rainy, it is the peak season for bacteria and mold to reproduce and grow. The clothes that can not be dried are probably the true portrayal of the wet season. Of course, the damp and moldy of plush toys will make parents and children worry. When plush toys encounter a humid environment, they are more susceptible to damp and breed bacteria. Some still like plush toys and often hold them, and the bacteria inside will affect the health of children. Is there any way to prevent dampness?
The damp proof of plush toys is actually very simple. When we buy Plush toys, the manufacturers will mostly give beautiful packaging boxes. There is usually a package of moisture-proof agent in these boxes, which is to prevent the manufacturers from damp the toys during the sales process. That is to say, in our daily life, when we do not use the doll, we can put it into a bag, and then put a bag of calcium chloride desiccant. It can absorb the moisture in the air to achieve the effect of desiccant, which can prevent the plush toys from being affected by moisture.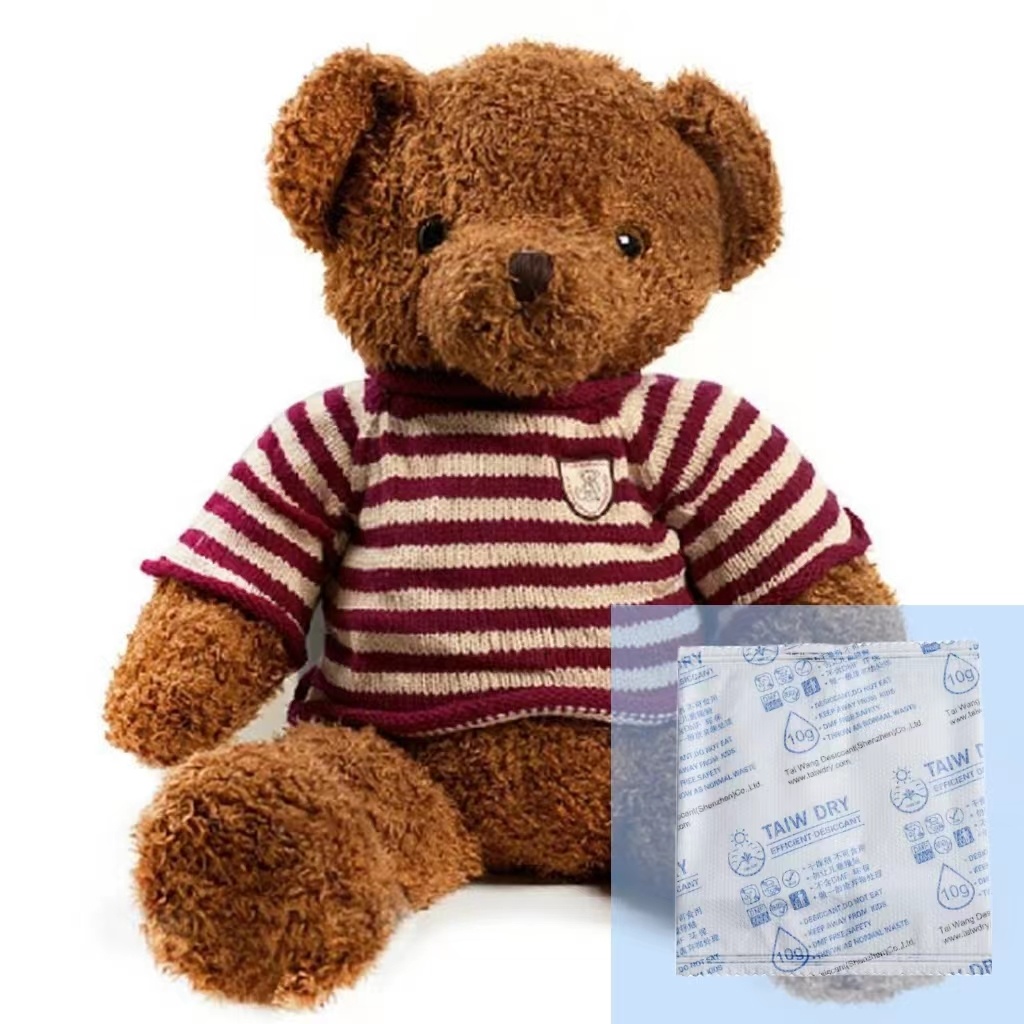 ---
TAI WANG DESICCANT (SHENZHEN) CO.,LTD.
Building A5, Yinlong Industrial Area, 292 Shenshan Road (Longgang part) Longdong Community, Baolong Subdistrict, Longgang District, Shenzhen City
WeChat
---