How does the mattress damp proof
---
Mattresses exposed to the air for a long time, especially in humid weather, are very susceptible to moisture, and there will be moisture or mold spots after a long time. The long-term use of wet mattresses will affect human health, so we should do a good job in the mattress moisture-proof measures at ordinary times to prevent the mattress from becoming damp and moldy.
We can place calcium chloride desiccant inside the mattress for moisture absorption treatment. Calcium chloride desiccant can absorb moisture in the air, keep the mattress in a dry state, prevent moisture, and affect the appearance and use. This kind of desiccant is green and environmental friendly. It is highly hygroscopic. After hygroscopic, it becomes a gel like solid to prevent leakage. It is convenient to use and will not occupy too much space.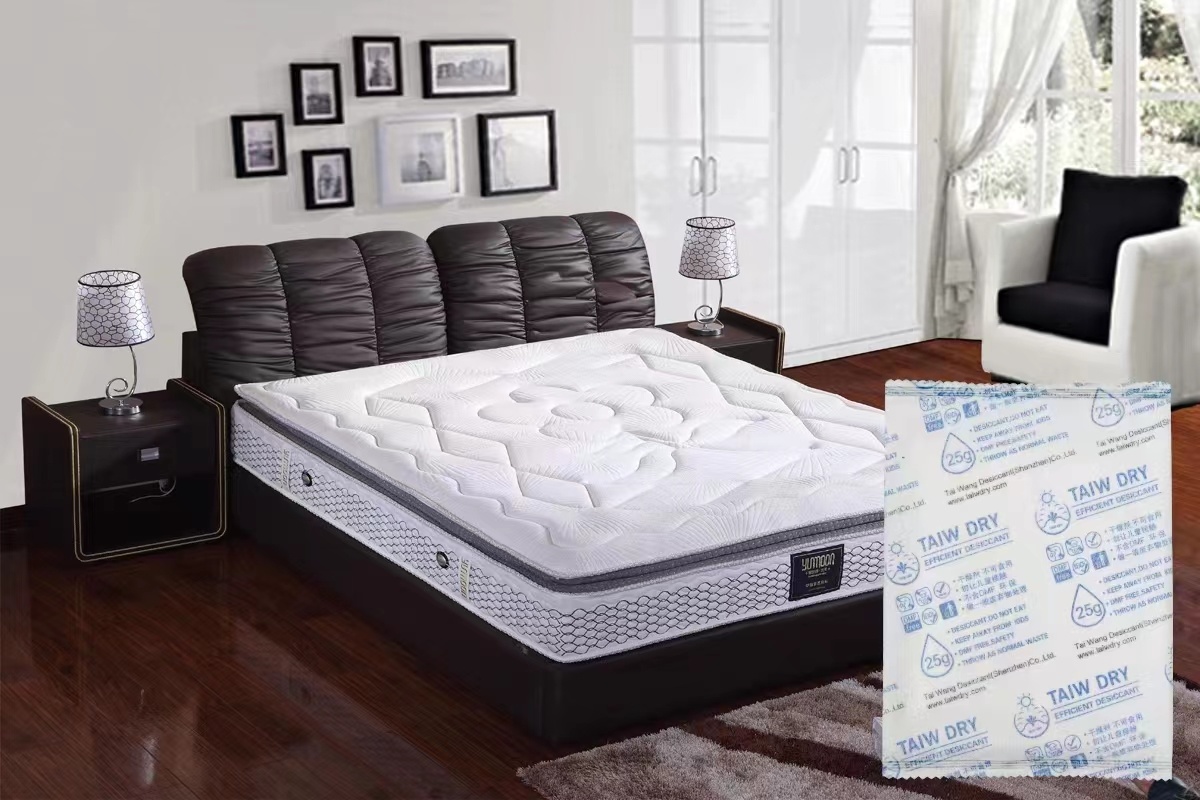 There are several basic categories of mattresses: palm mattresses, sponge mattresses, spring mattresses, latex mattresses, etc. each has its own advantages and disadvantages. Now there are many composite mattresses in the market, which can be matched and combined at will to make up for their own advantages and disadvantages.
---
TAI WANG DESICCANT (SHENZHEN) CO.,LTD.
Building A5, Yinlong Industrial Area, 292 Shenshan Road (Longgang part) Longdong Community, Baolong Subdistrict, Longgang District, Shenzhen City
WeChat
---