How can postcards be protected from moisture
---
The humid environment is very disadvantageous to the young friends who like to collect postcards, and there will be mold traces and peculiar smell after being affected by moisture. Exposure to the air for a long time is also prone to yellowing, so when collecting postcards at ordinary times, it is necessary to take moisture-proof measures.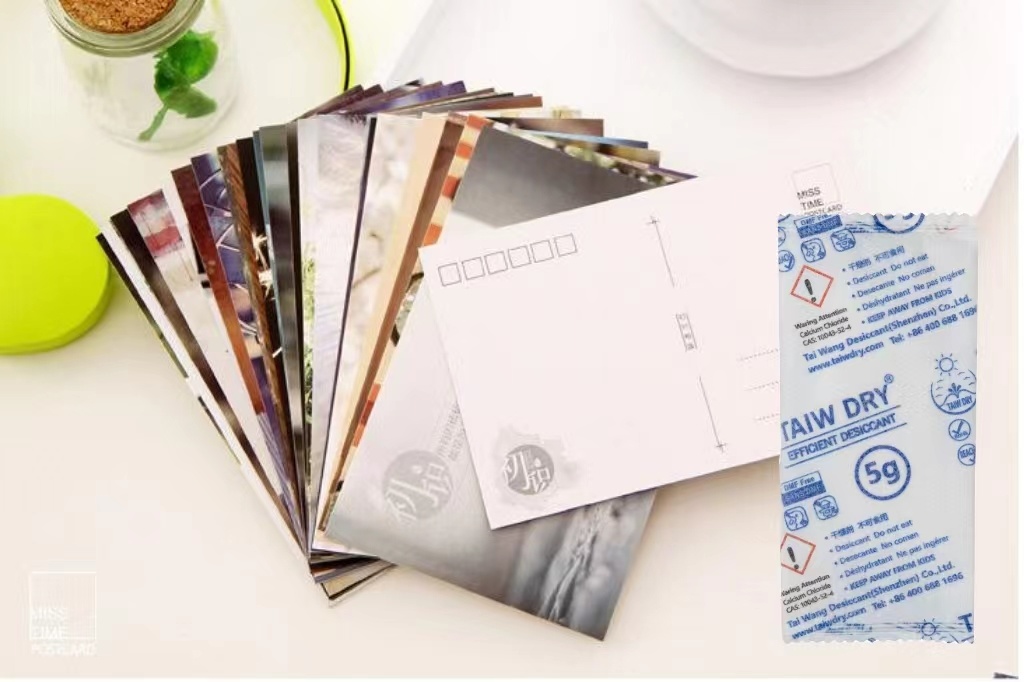 You can put postcards in a special positioning side or a self-made collection book, collect and keep them, and then find a suitable document box or sealed bag to pack them, and then put some desiccant. It is recommended to use calcium chloride desiccant because it can absorb moisture in the air and create a relatively dry environment. Under certain conditions, it can be effectively absorbed for 3 months, and the moisture absorption rate is as high as 300%, It can protect the postcard from moisture and prolong the storage time of the postcard.
---
TAI WANG DESICCANT (SHENZHEN) CO.,LTD.
Building A5, Yinlong Industrial Area, 292 Shenshan Road (Longgang part) Longdong Community, Baolong Subdistrict, Longgang District, Shenzhen City
WeChat
---