How can glasses be stored against moisture?
---
In the plum rain season, many places will be wet, and many items will be damaged due to humidity. As one of the daily necessities, glasses are often affected by the humid air. If they are not properly preserved, the lenses of glasses will be blurred, and it will be relatively troublesome to take them out for use. Do we have any moisture-proof measures?
When we don't use glasses, we can put them into the glasses box, and then put a bag of calcium chloride desiccant. It can absorb the moisture in the air and achieve the drying effect. After moisture absorption, it will be in the form of gel and won't worry about leakage. After the glasses and desiccant are put together, they must be sealed well so that the desiccant can exert the best effect. In this way, you don't have to worry about the damp of your glasses!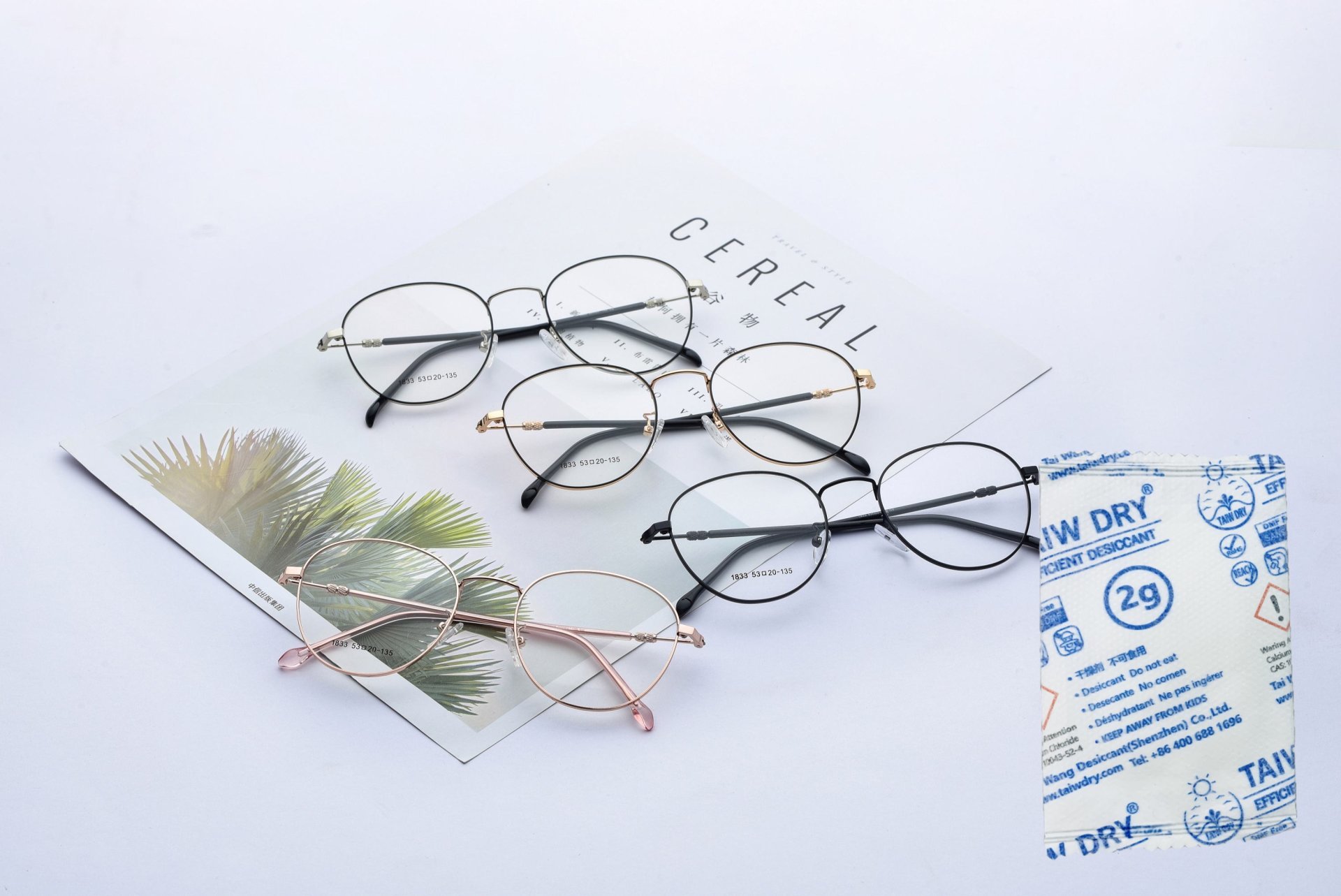 ---
TAI WANG DESICCANT (SHENZHEN) CO.,LTD.
Building A5, Yinlong Industrial Area, 292 Shenshan Road (Longgang part) Longdong Community, Baolong Subdistrict, Longgang District, Shenzhen City
WeChat
---