Solid desiccant and liquid desiccant
---
Desiccants can be found everywhere in our life. Do you know what kinds of desiccants are?
According to the form, desiccants can be divided into liquid desiccants and solid desiccants. Common liquid desiccants include concentrated sulfuric acid, glycerin, diethylene glycol, lithium chloride, lithium bromide aqueous solution, etc; Common solid desiccants include silica gel desiccant, mineral desiccant, calcium chloride desiccant, quicklime desiccant, molecular sieve desiccant, etc.
The liquid desiccant is mainly stored in the thin mouth bottle.
The solid desiccant is mainly stored in the place where it needs to be dried. In addition, if possible, please place the desiccant in a closed space as far as possible, so as to maximize its moisture absorption and moisture-proof function.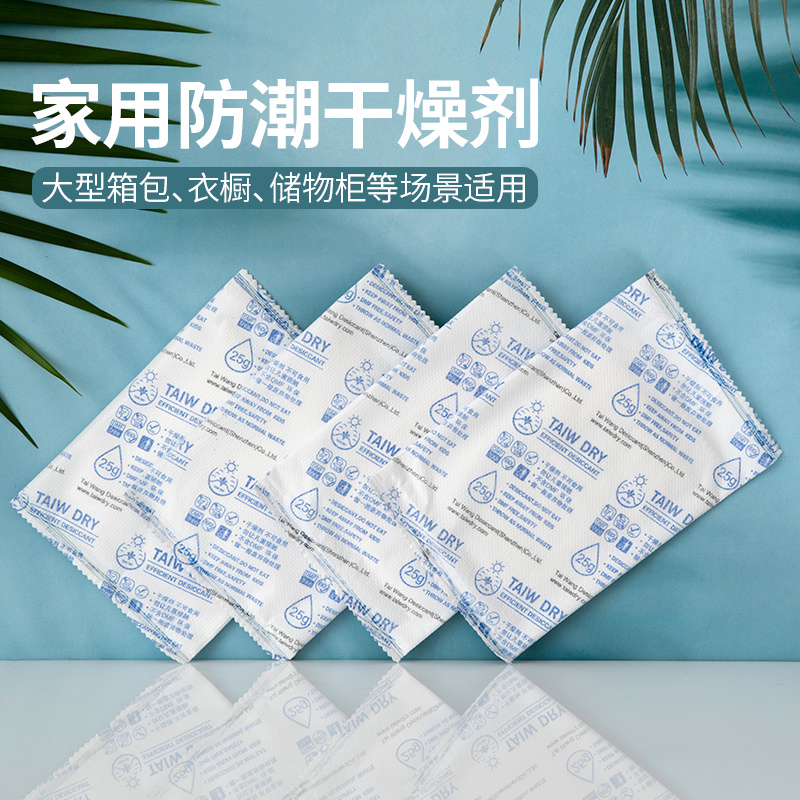 ---
TAI WANG DESICCANT (SHENZHEN) CO.,LTD.
Building A5, Yinlong Industrial Area, 292 Shenshan Road (Longgang part) Longdong Community, Baolong Subdistrict, Longgang District, Shenzhen City
WeChat
---