12 years of experience in the desiccant industry Exported to 35 countries and regions
Can we use desiccant when flour is moldy?
---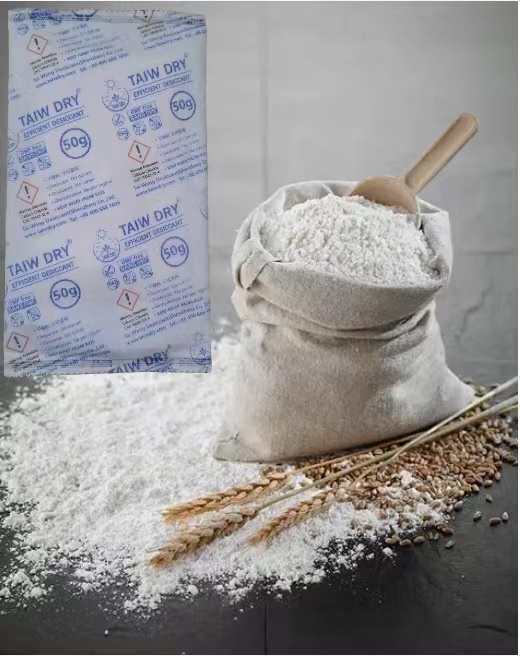 Flour is the main raw material of flour food and plays a major role in our life. However, in summer, there is a lot of rain, high temperature and high humidity, so the flour is easy to absorb moisture and agglomerate. When the flour is damp, the mold will absorb the moisture in the flour, and then multiply in large quantities. At this time, the flour will have a musty smell, which indicates that the flour is seriously deteriorated and must not be eaten. Some even breed pests. Therefore, the safe storage of flour has a very important impact on food safety and human health.
How should flour be protected from moisture and mildew?
1. Sealing. When storing flour, put the flour into plastic bags with good sealing performance, squeeze out the air in the bags and seal them, then put the small bags into large plastic bags for sealing and preservation. Or those that are not eaten for a short time can be stored in the refrigerator freezer.
2. Ventilation. If you choose to store the flour at room temperature, you need to place the flour in a ventilated place. Do not put the flour directly on the ground.
3. When sealing the flour plastic bag, you can put a bag of calcium chloride desiccant to absorb moisture and prevent mildew. The calcium chloride desiccant from a professional calcium chloride desiccant manufacturer is mainly composed of high-purity calcium chloride, with a moisture absorption rate of 300%, effective moisture absorption for 90 days, and there is no leakage in the double-layer packaging.
---