12 years of experience in the desiccant industry Exported to 35 countries and regions
What should we do if the dulcimer is moldy?
---
The dulcimer is a kind of stringed instrument commonly used in China. It is of the same origin as the piano. Its timbre has distinctive characteristics, with a large volume and a combination of hardness and softness; When playing slowly, the timbre is like a tinkling mountain spring, while when playing fast, it is like flowing water. The sound is bright, as clear as big pearls falling on a jade plate. The expressive force is extremely rich, which can be played solo, ensemble, or accompaniment to Qin books, rap and operas. It often plays the role of "piano accompaniment" in folk instrumental ensemble and national orchestra, and is an indispensable main instrument.
So how to maintain the dulcime?
First of all, keep the dulcimer clean, wash your hands before playing, and do not smoke during playing. In addition, if there is any stain on the dulcimer paint, wipe it clean in time.
Secondly, after the dulcimer is played, the dust on the panel and the cover plate should be wiped off with soft fabric. It is not necessary to loosen the strings, because frequent tuning and tuning will bring more pressure than when the strings are tensioned.
Put the piano in the box again, and cover it with the quilt. The cloth for covering the piano should be just right.
Finally, the climate is closely related to the maintenance of musical instruments. The damp climate will cause the dulcimer wood to expand and degumm. Therefore, it should be avoided to put it in an environment where the climate changes dramatically and the humidity temperature fluctuates greatly. It is recommended to equip the dulcimer room with a hygrometer to take corresponding measures in time. It is recommended to put some calcium chloride desiccant in the piano box, with a moisture absorption rate of 300%. In addition, it uses double-layer one-way breathable packaging to prevent leakage, and the maximum moisture absorption effect can last for 90 days. It is environmentally friendly and non-toxic. In order to protect the sound of the piano.
Finally, remind that the case should be firmly clamped in the box, the gap should be filled with soft and elastic materials, and the words "moisture-proof" and "handle with care" should be marked on the outside of the box to ensure the safety of the dulcimer during transportation.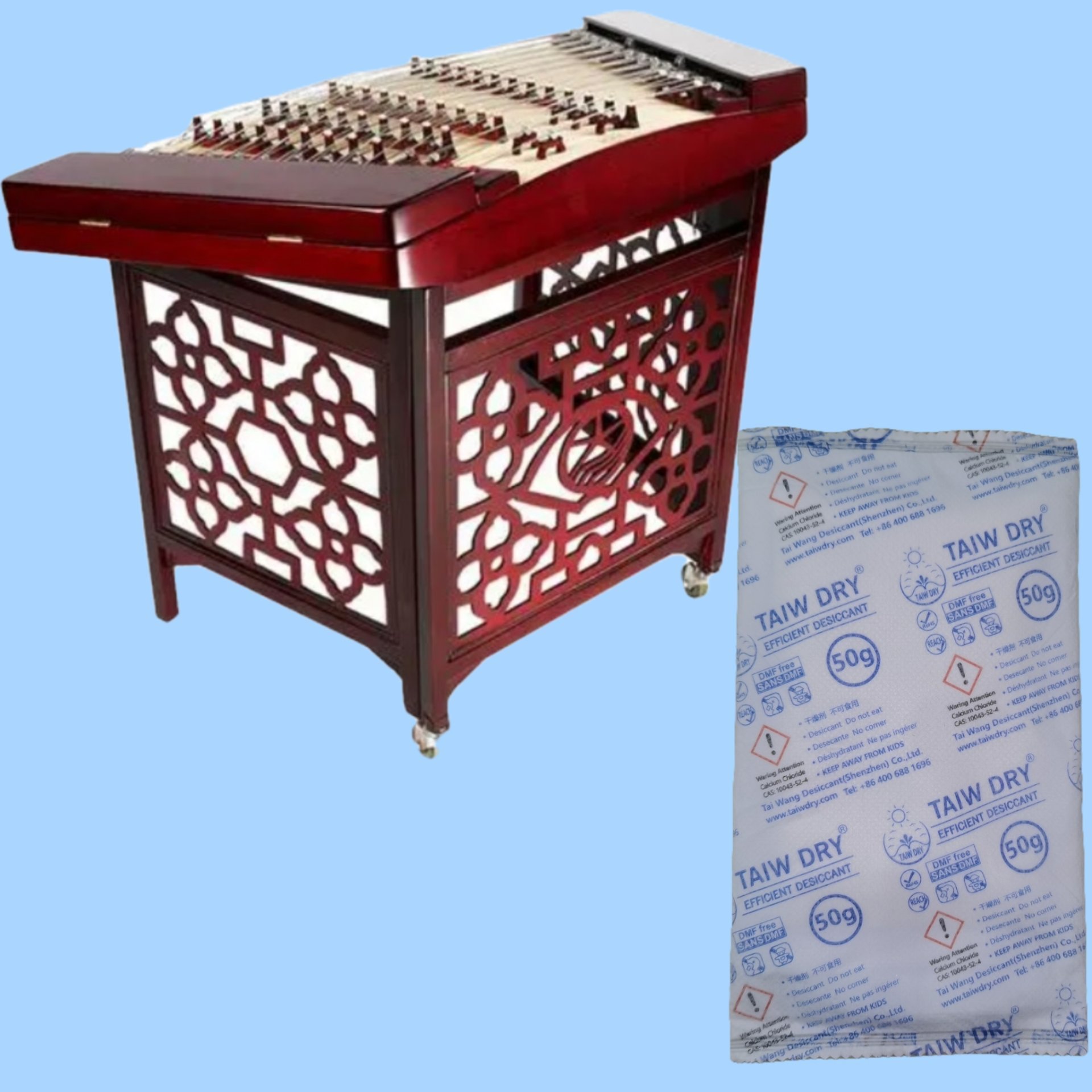 ---