12 years of experience in the desiccant industry Exported to 35 countries and regions
Does Calcium chloride desiccant 2g have any effect on the human body
---
Among the many desiccants, Calcium chloride desiccant 2g is a relatively common desiccant, especially for the drying of clothing, clothing, and other items. At present, the usage rate of Calcium chloride desiccant 2g is relatively high, and it has become one of the most widely used desiccants in the world. The development of desiccant technology is getting faster and faster, and the safety in use deserves attention. So does the application of calcium chloride desiccant affect the human body?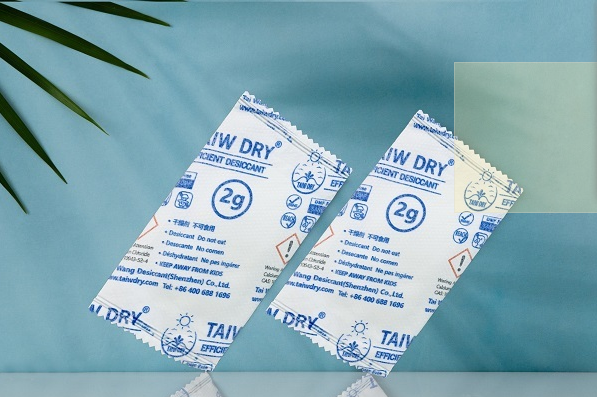 1. Calcium chloride has a very good effect on moisture absorption as a desiccant. Now the desiccant industry has many excellent technologies that can be used in a variety of materials, especially Calcium chloride desiccant 2g, which has a moisture absorption rate of up to 200%. After use, it can play a very good moisture absorption effect, very stable and reliable, and the use effect is very good.
2. The advantages of calcium chloride desiccant. Calcium chloride desiccant 2g can not only absorb water but also have the effect of electrostatic dehumidification. Although calcium chloride desiccant is not edible, it has stronger functions, such as faster adsorption, non-toxic and tasteless, no direct contact corrosion, and no pollution to the environment. When it is used for items, it mainly plays the role of dehumidification in the bag, without any harm to our bodies.
Since Calcium chloride desiccant 2g is not harmful to the human body, it is a desiccant that protects the environment. As long as it is not accidentally eaten, it will not cause harm to the human body. Of course, some people don't know about calcium chloride desiccant, especially some children and elderly people who tend not to pay attention to this product. To prevent children and the elderly from accidentally eating the calcium chloride desiccant, it is better to take the calcium chloride desiccant out of the bag or keep the desiccant out of the reach of children. Once ingested desiccant, people need to immediately send it to the hospital for treatment.
Through the above introduction and analysis of Does Calcium chloride desiccant 2g has any effect on the human body, hope it helps you.
---