12 years of experience in the desiccant industry Exported to 35 countries and regions
What are the characteristics of Calcium chloride in Calcium chloride desiccant 2g
---
1. CaCal2 is a chemical desiccant, because Calcium chloride desiccant 2g will form hydrated calcium chloride with water, which has a very strong binding force and good drying effect.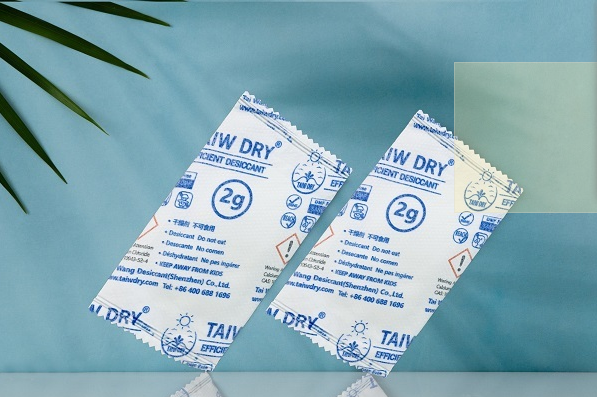 2. Calcium chloride desiccant 2g is an alkaline desiccant, which can be used to dry alkaline gases but cannot be used to dry acidic gases. It can be used to remove acidic impurities in the air, but cannot remove alkaline impurities. After CaCl2 is combined with water, it can be dehumidified in a vacuum-drying oven and recycled for reuse.
3. Because the hygroscopic property of Calcium chloride desiccant 2g is a chemical reaction, CaCl2 has a fast water absorption speed and strong binding force, which can cope with fine environment that requires a high degree of dryness.
4. The disadvantage is that Calcium chloride desiccant 2g has restrictions on the acidity and alkalinity of the gas passing through, and it will quickly release a lot of heat along with the adsorption of water molecules. It will also escape a lot of hydrochloric acid gas. Moreover, calcium chloride will generate strong alkaline substances in contact with water. It cannot be stored in glass reagent bottles for a long time, and can only be stored in plastic bottles.
5. In addition, Calcium chloride desiccant 2g has noticeable changes in properties after moisture absorption, and it will become jelly-like, so it can be easily judged whether it can continue to be used.
Through the above introduction and analysis of what are the characteristics of Calcium chloride in Calcium chloride desiccant 2g, hope it helps you.
---