Prevent the bags and leather from mildewing, and use calcium chloride environmental protection desiccant
---
With the alternation of seasons and humid climate, leather products, if not properly stored, are prone to a series of problems, such as mildew, stickiness, aging, and discoloration. Stains stuck on leather products during use, as well as organic grease and additives added to improve leather performance during leather manufacturing, will be corrupted and mildewed under wet conditions, resulting in some mildew stains on the surface of leather products that affect the appearance of leather products and have a special smell.
Therefore, moisture-proof treatment is required during packaging and transportation. The leather goods can be packaged with materials such as mildew proof sheet, PE bag, corrugated box, etc. When using, calcium chloride environmental protection desiccant must be placed in the PE bag, and be sure not to expose it to the air.
In addition, the leather goods warehouse shall be kept dry and ventilated at any time, and regularly check whether there are walls with serious rain leakage and mildew.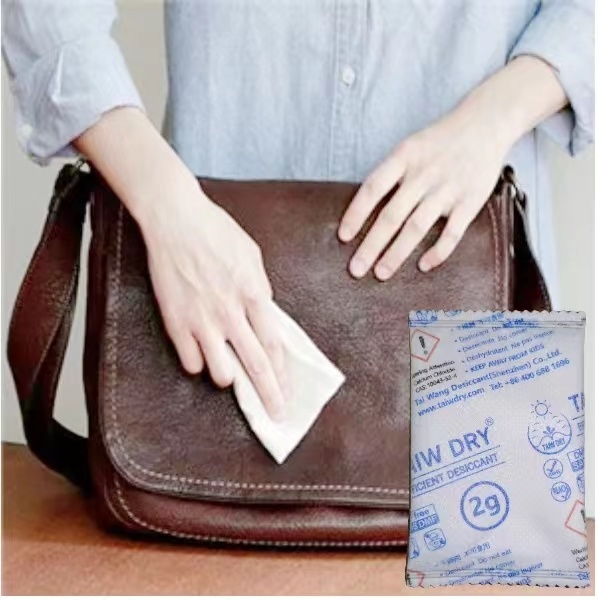 ---
TAI WANG DESICCANT (SHENZHEN) CO.,LTD.
Building A5, Yinlong Industrial Area, 292 Shenshan Road (Longgang part) Longdong Community, Baolong Subdistrict, Longgang District, Shenzhen City
WeChat
---