12 years of experience in the desiccant industry Exported to 35 countries and regions
Moisture absorption and drying principle of silica gel desiccant
---
Silica gel desiccant is mainly composed of silica gel particles, which is characterized by the use of silica gel itself with a number of pores to absorb moisture in the air, so as to achieve the purpose of dehumidification. In addition, silica gel desiccant has the following characteristics
1. Silica gel desiccant belongs to physical adsorption and can be used as air purifier to remove water in the air
2. Coarse porous silica gel desiccant is commonly used as dehydrating agent, desiccant, catalyst carrier, and can remove organic acid and water from transformer insulation oil.
3. The particles are uniform, the surface is dry, the appearance has no obvious change before and after use, and the chemical properties are stable.
4. The moisture absorption status can be displayed visually by adding discolored silica gel, and can be reused. After moisture absorption, it can be dried for renewable use, but professional drying is required.
Moisture absorption and drying principle of silica gel desiccant
Silica gel desiccant is mainly composed of silica gel particles, which is characterized by the use of silica gel itself with a number of pores to absorb moisture in the air, so as to achieve the purpose of dehumidification. In addition, silica gel desiccant has the following characteristics
1. Silica gel desiccant belongs to physical adsorption and can be used as air purifier to remove water in the air
2. Coarse porous silica gel desiccant is commonly used as dehydrating agent, desiccant, catalyst carrier, and can remove organic acid and water from transformer insulation oil.
3. The particles are uniform, the surface is dry, the appearance has no obvious change before and after use, and the chemical properties are stable.
4. The moisture absorption status can be displayed visually by adding discolored silica gel, and can be reused. After moisture absorption, it can be dried for renewable use, but professional drying is required.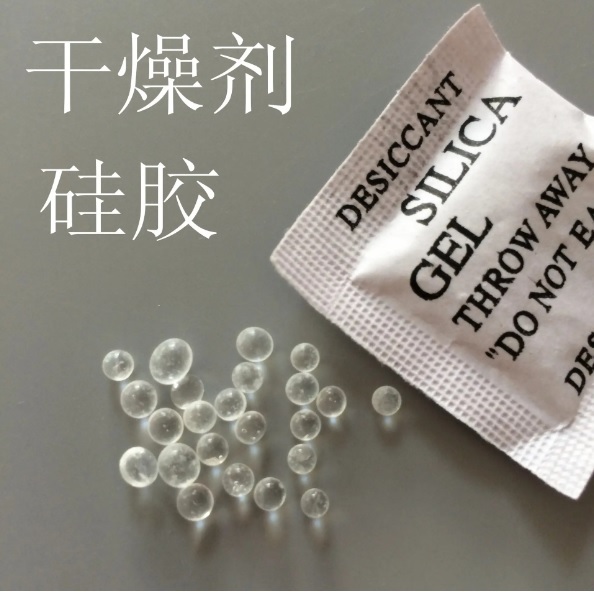 ---