12 years of experience in the desiccant industry Exported to 35 countries and regions
Application environment of Calcium chloride desiccant 25g
---
Calcium chloride desiccant 25g has a remarkable hygroscopic effect and a wide range of applications. Calcium chloride desiccant 25g mainly has the following application fields: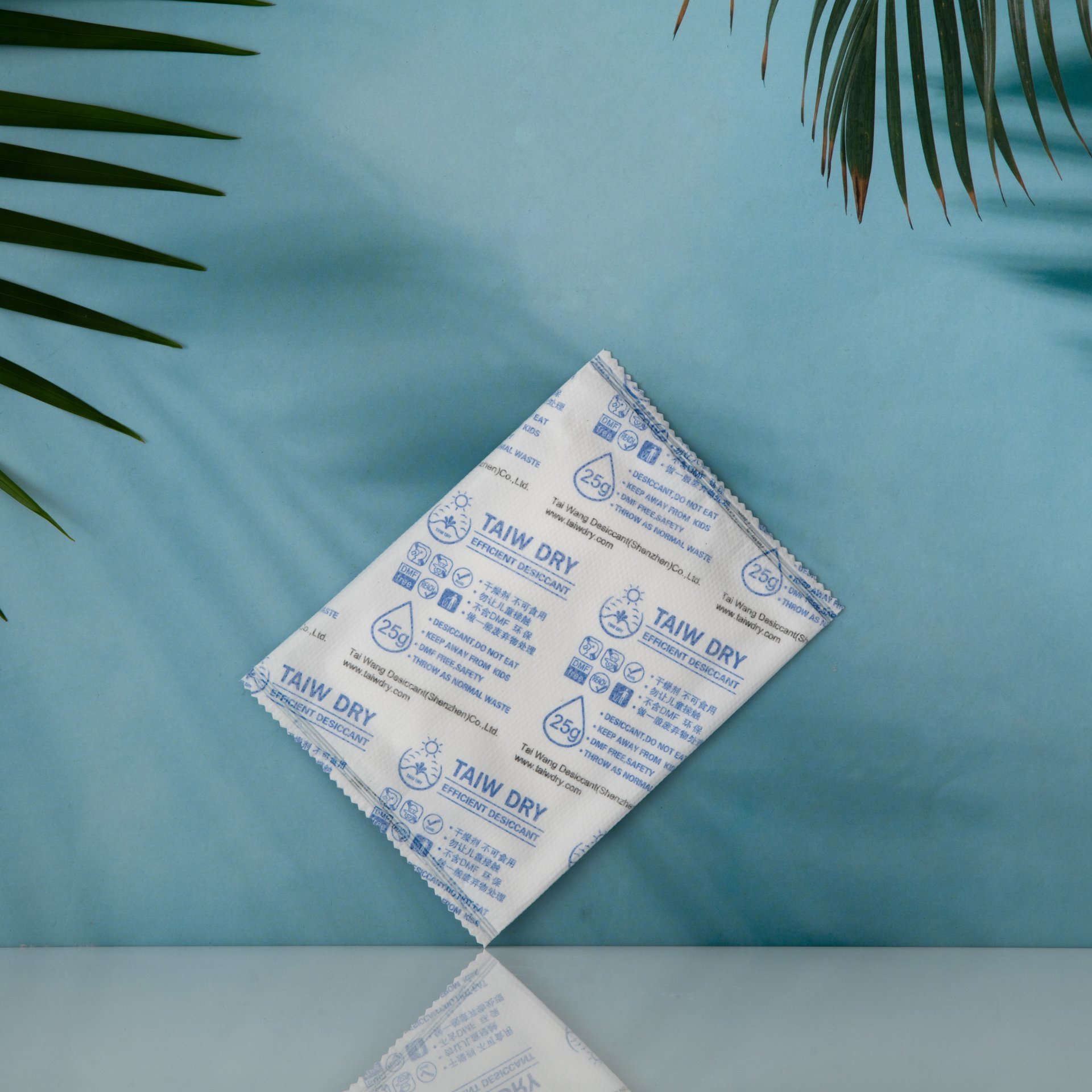 One, it is applied to a small environment. Calcium chloride desiccant 25g direct application desiccant in a small environment is used to maintain the desiccant of goods, such as the application of furniture, handicrafts, and electronic products. Take furniture products as an example, they need to be used in a relatively dry environment, and the requirements for anti-corrosion are relatively high, so the use of calcium chloride desiccant for such products can achieve good results.
Second, apply to the space range. Since Calcium chloride desiccant 25g has a very significant moisture absorption rate, it can quickly keep the air dry in a certain space, such as the packaging carton, etc.. Still, the dosage should be based on the carton, the size of the inner space of the packaging, and the content of the materials in the packaging. Depends on the amount of water.
Third, apply to the bigger environment. Calcium chloride desiccant 25g is also suitable for use in large environments such as warehouses and containers. For example, in ocean transportation and long-distance transportation, container desiccant is used to keep the production environment and product quality from moisture during transportation.
Through the above introduction and analysis of the application environment of Calcium chloride desiccant 25g, hope it helps you.
---