12 years of experience in the desiccant industry Exported to 35 countries and regions
Type and composition of deoxidizer
---
Deoxidizers, also known as deoxidizers and oxygen absorbers, are additives that can absorb oxygen and slow down the oxidation of food or other articles.
Common deoxidizers include iron deoxidizer, enzyme deoxidizer, ascorbic acid deoxidizer and photosensitive fuel oxidation.
Iron series deoxidizers can be made into bags and put into packages to reduce the oxygen concentration to 0.01%. It is generally required that 1g of iron powder can react with 300mL of oxygen, and the appropriate amount can be selected according to the amount of oxygen remaining after packaging and the oxygen permeability of the packaging film.
Enzymatic deoxidizers are also widely used. Enzymatic deoxidizers are very sensitive to changes in pH, Aw, salt content, temperature and other factors, and need water to participate in the reaction. Therefore, they are not effective in food with low water content. However, in bottled beer or Baijiu drinks, the deoxidizer can be directly made into small bags and put into the bottle cap.
Photosensitive dye deoxidizer. This deoxidization technology is to seal a small piece of monoethyl cellulose film (photosensitive dye and singlet oxygen receptor are dissolved inside) on the inner top of the transparent packaging bag. When the packaging film is exposed to light of appropriate wavelength, the excited dye molecules will sensitize the oxygen molecules in the environment that penetrate the packaging film into singlet oxygen, and the singlet oxygen molecules will react with the receptor molecules and be consumed.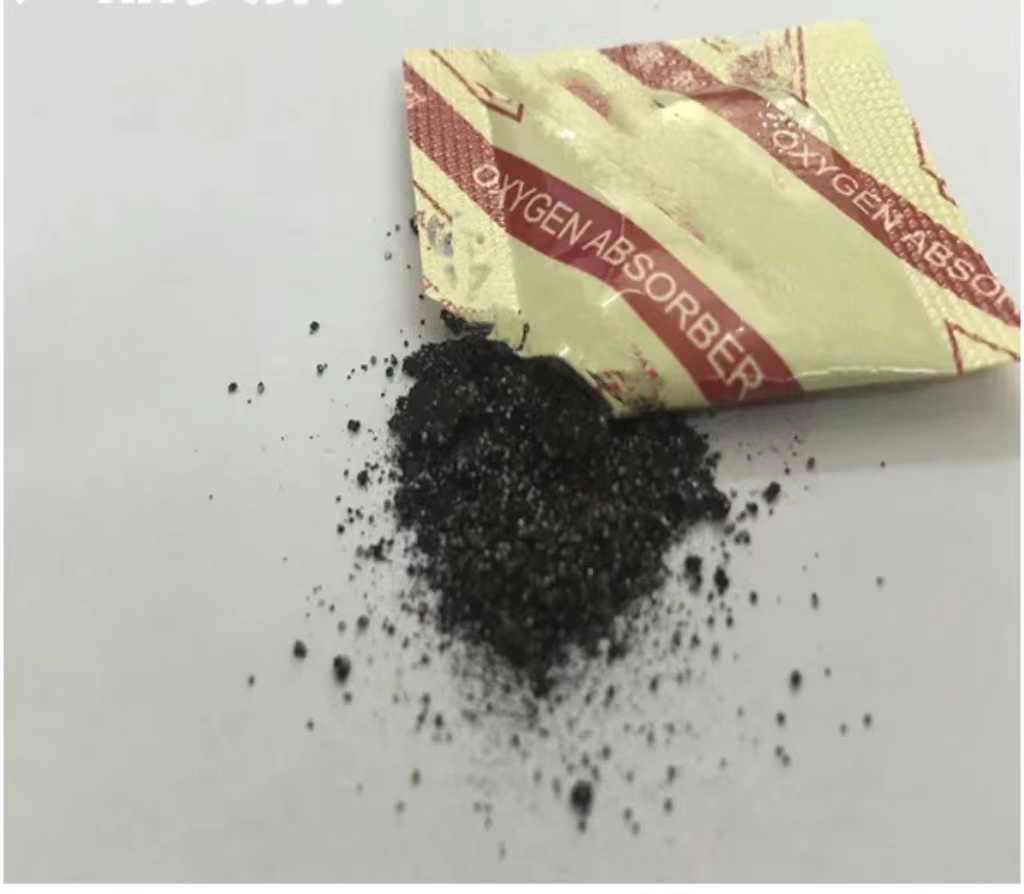 ---