Is the moisture absorption effect of calcium chloride desiccant really strong
---
Is the moisture absorption effect of calcium chloride desiccant really strong?
Calcium chloride desiccant has better moisture absorption than other ordinary desiccants. For example, the moisture absorption rate of silica gel desiccant is about 10% - 27%. Under the sealed environment, the moisture absorption rate of calcium chloride desiccant can reach more than 300%, and the latter can reach nearly 8-15 times that of the former. The former is mainly used for moisture-proof in small confined spaces, such as food packaging bags, handbags, etc. The latter can also be used for moisture absorption in large space because of its better moisture absorption.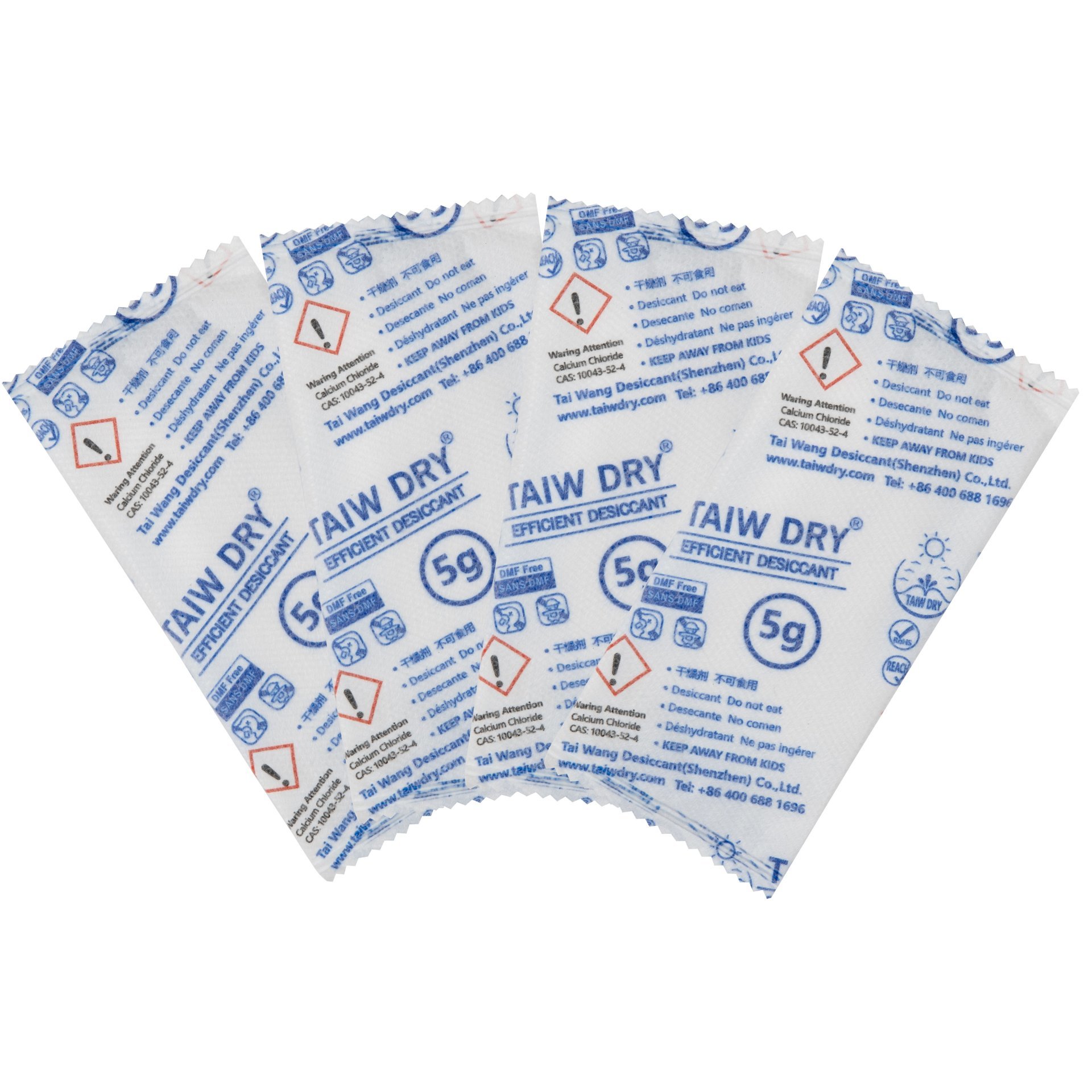 ---
TAI WANG DESICCANT (SHENZHEN) CO.,LTD.
Building A5, Yinlong Industrial Area, 292 Shenshan Road (Longgang part) Longdong Community, Baolong Subdistrict, Longgang District, Shenzhen City
WeChat
---