Does desiccant put too much will affect the sneaker?
---
First of all, we need to know, what is the purpose of putting desiccant on the shoes, should be in order to absorb the water in the shoe box or bag to prevent oxidation and aging of the shoes, extend the life of the shoes, especially in the wet parts of the south.
So what causes the oxidation and aging of sneakers?
Answer: Moisture, oxygen, light.
Desiccant is by desiccant packaging of calcium chloride and other substances and water in the air chemical reaction to dry. In this environment, calcium chloride will only react with the water in the air, and will not react with the rubber shoes or leather class, so more is also irrelevant.
Correct storage: shoes inside and outside can put a certain amount of desiccant, put into the box or vacuum bag, as far as possible to create sealed conditions, can achieve the best effect, and then placed in the dark place.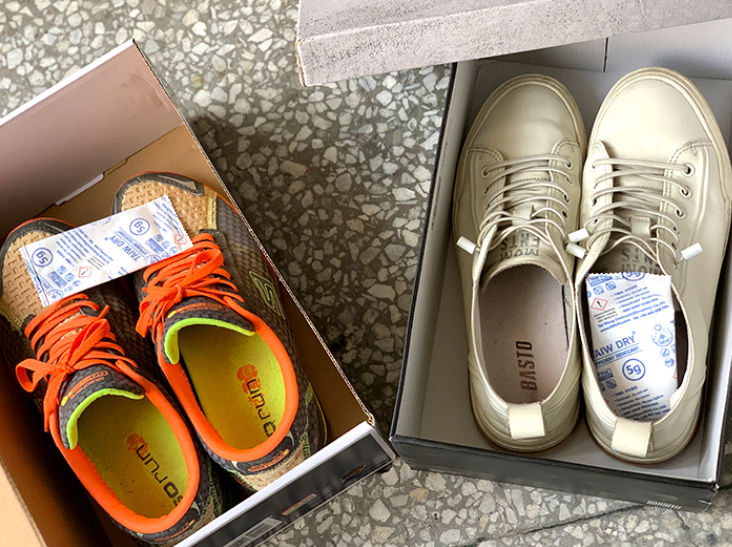 ---
TAI WANG DESICCANT (SHENZHEN) CO.,LTD.
Building A5, Yinlong Industrial Area, 292 Shenshan Road (Longgang part) Longdong Community, Baolong Subdistrict, Longgang District, Shenzhen City
WeChat
---