Hygroscopic change process of calcium chloride desiccant
---
1. Powder before moisture absorption
Calcium chloride itself is powdery inside, and it is white powder before moisture absorption.
2. Start absorbing water
Moisture absorption will slowly penetrate from the surrounding to the middle, and there will be obvious color changes.
3. Reunion
Because calcium chloride will undergo chemical reaction after absorbing water, gradually harden and caking slowly. Then there will be cohesion.
4. Semi fluid
With the increase of water content, it gradually forms a semi fluid state. At this time, you can continue to absorb water in the air.
5. Curing into gel
At this time, the calcium chloride desiccant slowly solidifies the jelly like colloidal material, and the moisture absorption efficiency begins to approach saturation, but it can still absorb moisture.
6. Forming after moisture absorption
Cut open the outer package, and you will find that there is gel like solid inside, and there is no water, so it will not leak.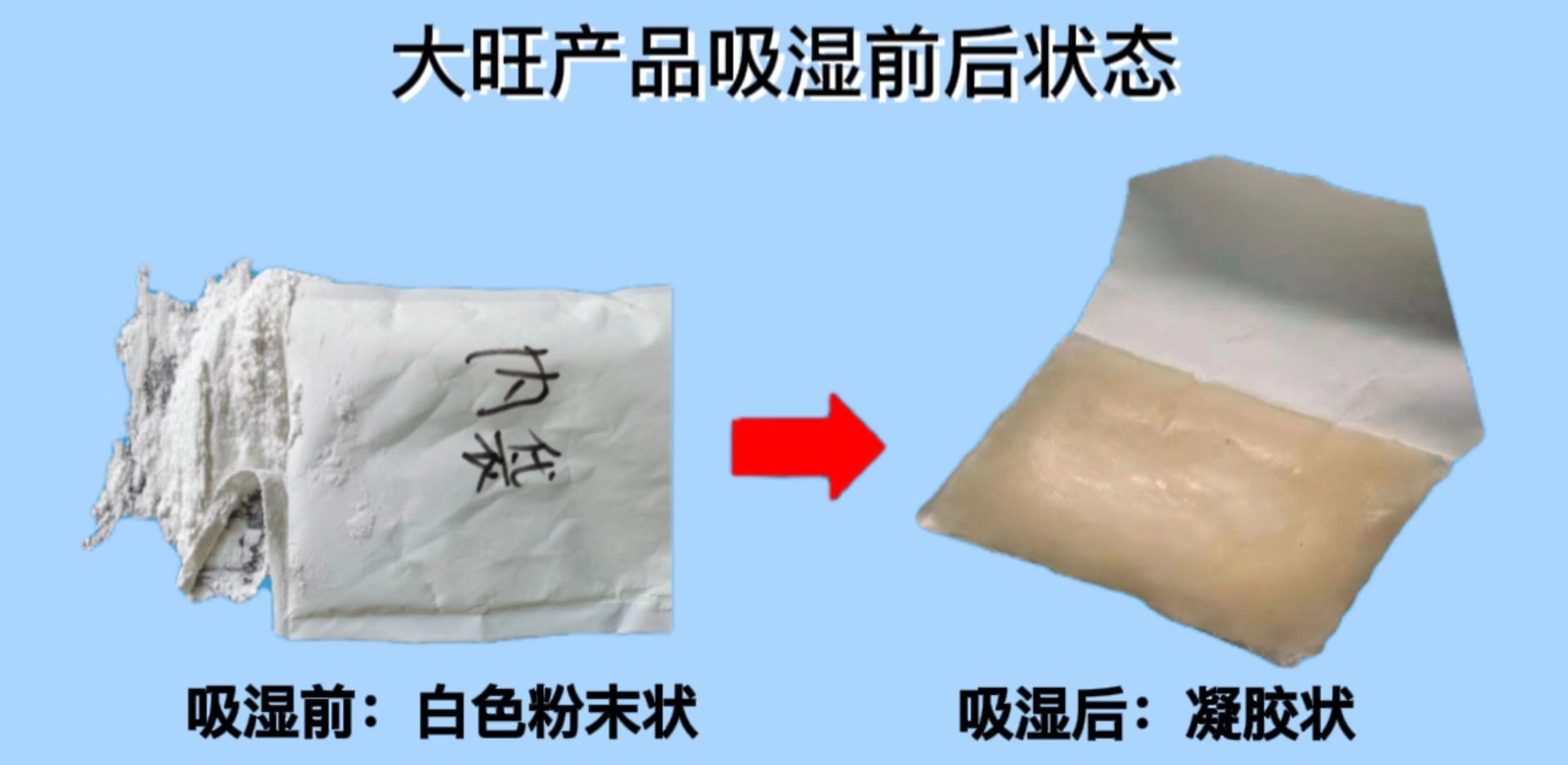 ---
TAI WANG DESICCANT (SHENZHEN) CO.,LTD.
Building A5, Yinlong Industrial Area, 292 Shenshan Road (Longgang part) Longdong Community, Baolong Subdistrict, Longgang District, Shenzhen City
WeChat
---