Why can calcium chloride be used as desiccant?
---
1. Calcium chloride has the physical properties of high solubility, high heat of dissolution and strong moisture absorption. It can not only combine with crystal water, but also absorb a large amount of water. Therefore, the raw material of calcium chloride desiccant is made of calcium chloride.
2. Dawang calcium chloride desiccant is mainly made of high-quality calcium chloride and gum starch through reaction synthesis, filtration, evaporation concentration, drying and other technological processes. Calcium chloride desiccant has the effects of adsorption activity, static dehumidification and odor removal. It not only has fast adsorption speed and high adsorption capacity (the moisture absorption rate can reach more than 300% of its own weight), but also is non-toxic, tasteless, non-contact corrosive, no environmental pollution, especially no damage to human body. It is widely used in clothing, shoes, home, luggage, electronic products, handicrafts and other fields.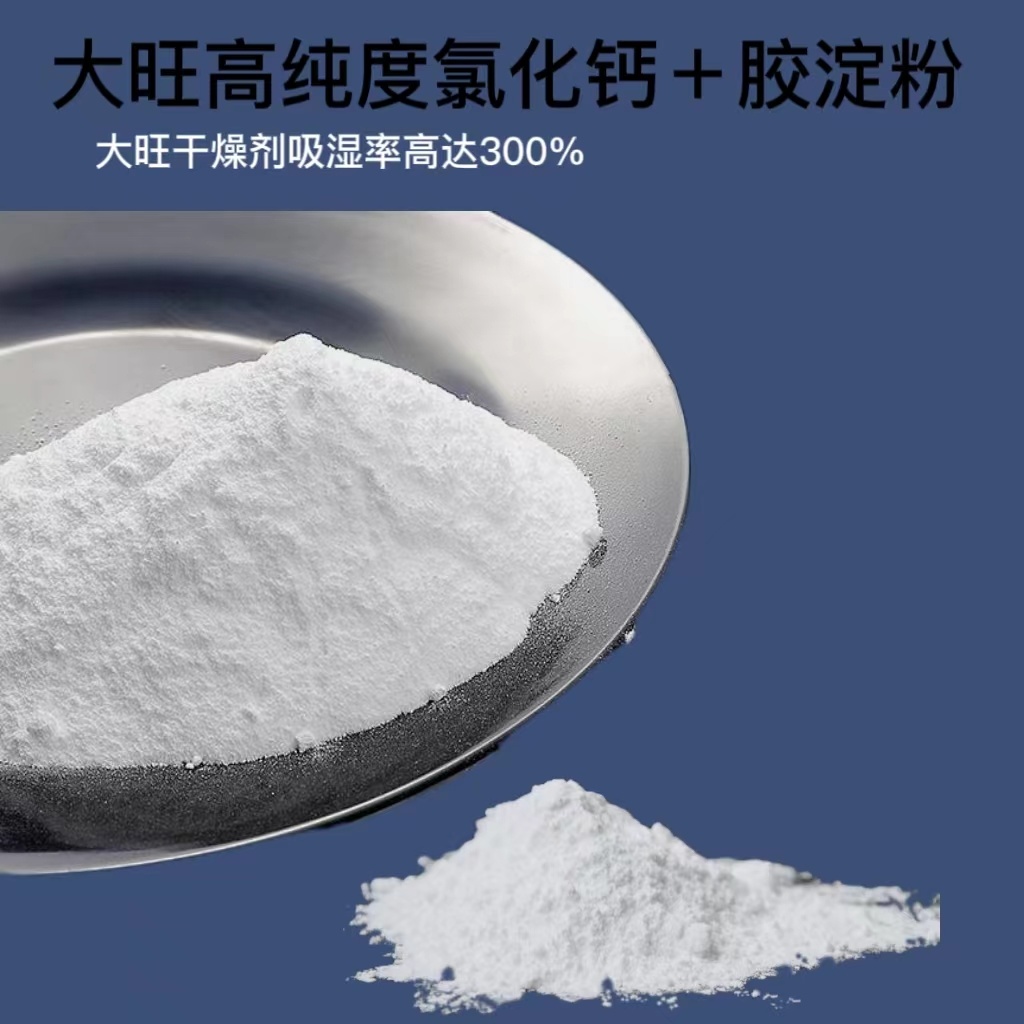 ---
TAI WANG DESICCANT (SHENZHEN) CO.,LTD.
Building A5, Yinlong Industrial Area, 292 Shenshan Road (Longgang part) Longdong Community, Baolong Subdistrict, Longgang District, Shenzhen City
WeChat
---