12 years of experience in the desiccant industry Exported to 35 countries and regions
Which of montmorillonite desiccant and silica gel desiccant is more suitable for moisture-proof food?
---
Montmorillonite desiccant and silica gel desiccant are products of desiccant. Their main function is to absorb moisture in the air in the package and achieve the purpose of moisture-proof and dehumidification. They have one thing in common, they are physical adsorption desiccants. What's the difference between the two desiccants?
Montmorillonite desiccant is made of montmorillonite by drying and processing. It does not contain any additives and soluble substances. It can be treated as general waste after use. In the environment of various temperatures, the moisture absorption performance can remain stable, even if it is in direct contact with metal, it is non corrosive, natural products and wastes can be degraded, non corrosive, harmless and low price.
Silica gel desiccant is insoluble in water and any solvent and can be in direct contact with drugs and food. Silica gel desiccant also has strong moisture absorption capacity and strong adsorption performance. If all silica gel desiccant is soaked in water, it will not melt. It is harmless, tasteless, corrosion-free and pollution-free, and will not be absorbed by the human body even if eaten by mistake. It is widely used in: biological reagents, food, drugs, health products, etc.
The difference is that silica gel can be in direct contact with food, while montmorillonite cannot. Therefore, silica gel desiccant is mostly used for moisture-proof of food and drugs.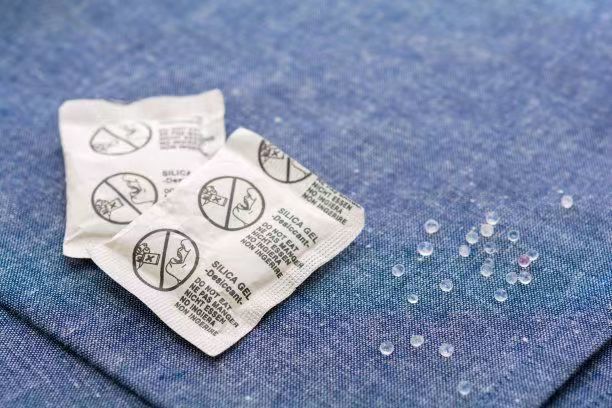 Our Tai Wang calcium chloride desiccant is mainly used in clothing, shoes, bags, handicrafts, electronic products, containers and other scenes.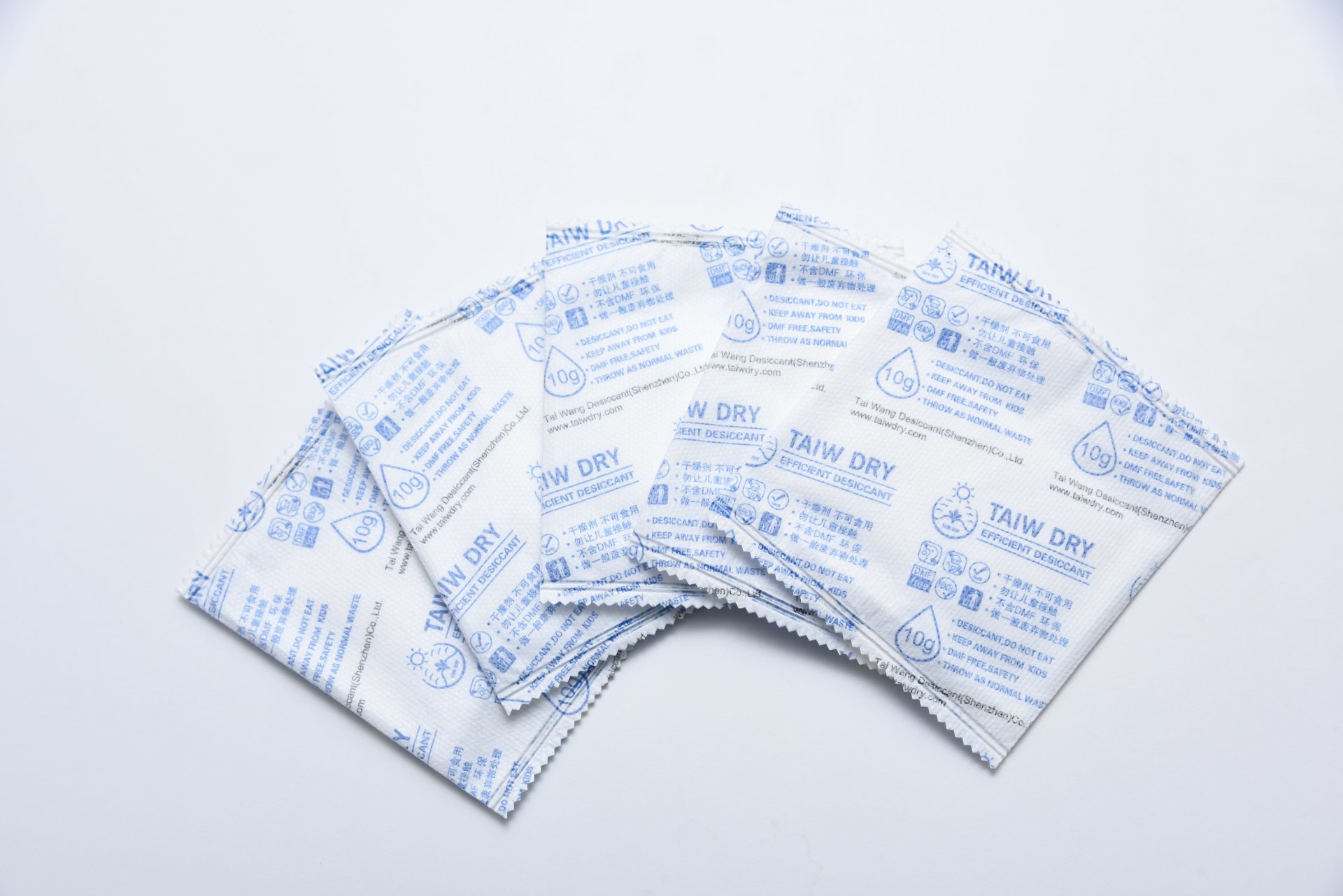 ---