What kind of desiccant is generally used in the furniture industry, and the moisture-proof effect is better?
---
You may know that furniture may be damp, moldy and damaged after being stored for a long time. Moisture proof treatment is required for both storage and transportation. What kind of desiccant is better for moistureproof furniture?
Usually, our common desiccant is transparent particles. In fact, that kind is silica gel desiccant, which is only suitable for moisture-proof small packaging, such as food and medicine. Products as large as furniture are not suitable for desiccant products with low moisture absorption rate.
Because of its large volume and large moisture-proof packaging space, we need to choose desiccant products with high moisture absorption rate, such as calcium chloride desiccant. The moisture absorption rate of calcium chloride desiccant can reach more than 300%, which is ten times that of silica gel. It is more suitable for moisture-proof of furniture.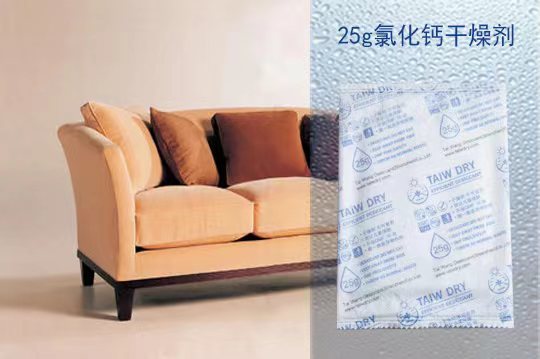 ---
TAI WANG DESICCANT (SHENZHEN) CO.,LTD.
Building A5, Yinlong Industrial Area, 292 Shenshan Road (Longgang part) Longdong Community, Baolong Subdistrict, Longgang District, Shenzhen City
WeChat
---