What type of desiccant is better for moisture-proof crafts?
---
Most handicrafts are commodities with certain artistic attributes, which can meet the needs of people's daily life and have the functions of decoration and use. It is more refined and ornamental than ordinary industrial products. Therefore, the moisture-proof requirements of handicraft packaging are also higher than those of general industrial products. What kind of handicraft desiccant is used?
The materials used in the production of handicrafts are different, and the desiccants used are also different. However, calcium chloride desiccant is recommended for most of them. This desiccant is relatively environmentally friendly and safe, and will not cause damage to handicrafts. Calcium chloride desiccant also has strong moisture absorption capacity and strong adsorption performance, which is more suitable for moisture-proof packaging of most handicrafts.
It is best to keep the crafts sealed during preservation, because the desiccant will achieve the best moisture absorption effect under sealed conditions to protect the safety of the products.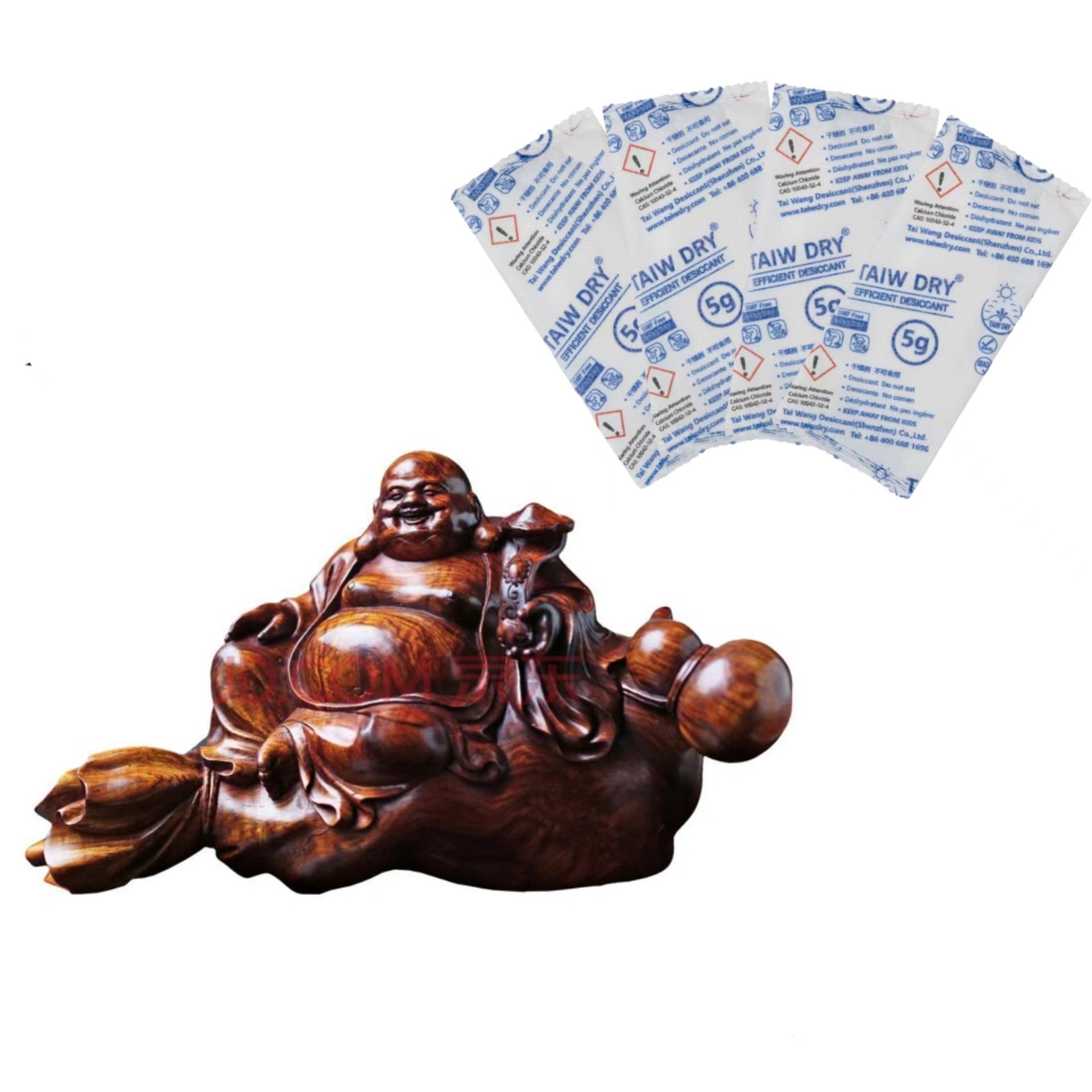 ---
TAI WANG DESICCANT (SHENZHEN) CO.,LTD.
Building A5, Yinlong Industrial Area, 292 Shenshan Road (Longgang part) Longdong Community, Baolong Subdistrict, Longgang District, Shenzhen City
WeChat
---