Introduction to the wide range of uses of Calcium chloride desiccant 25g
---
We all know a fact that calcium chloride is a common desiccant, and Calcium chloride desiccant 25g has a good drying effect, fast moisture absorption, and moisture absorption rate can reach 300% and above, is non-corrosive, and environmentally friendly.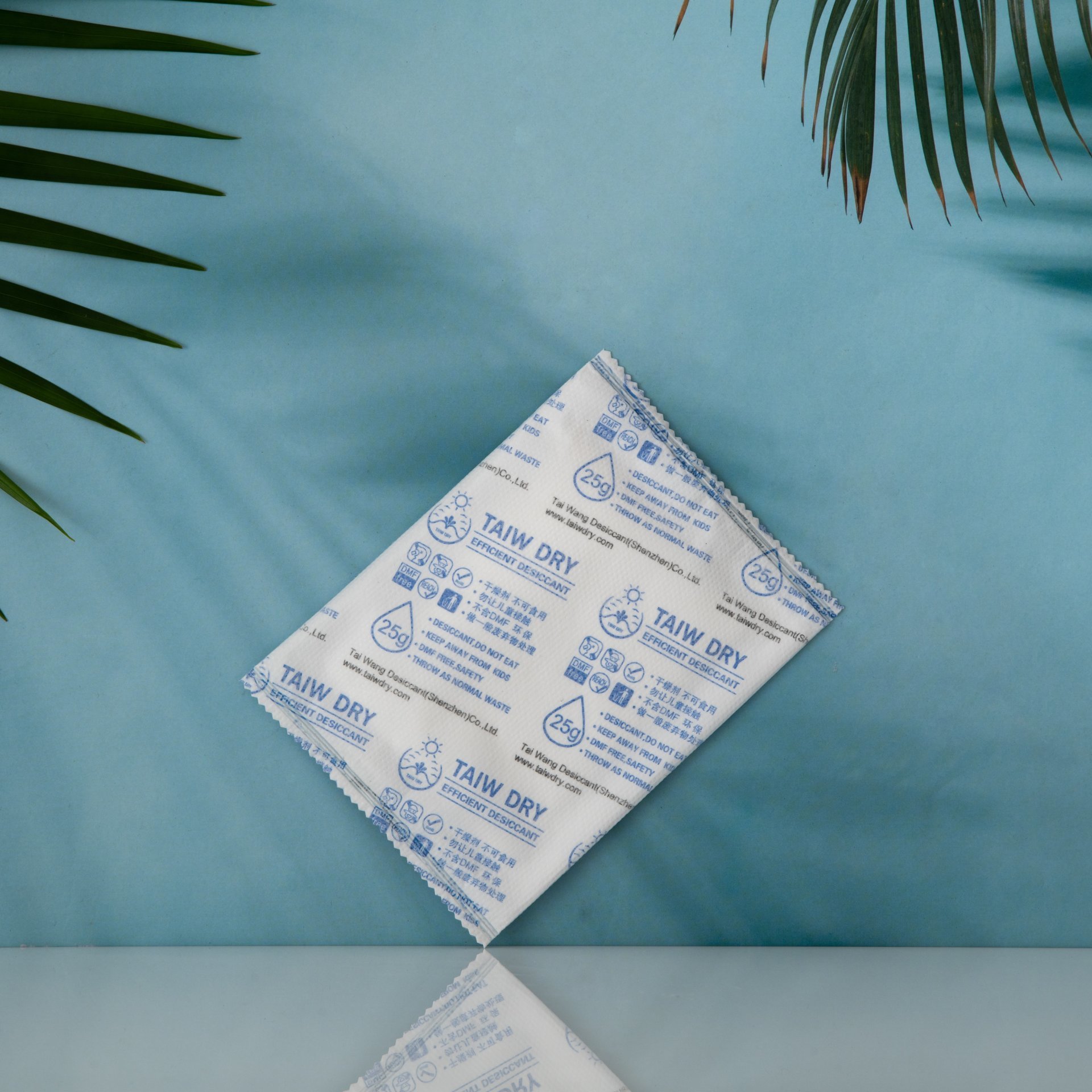 Calcium chloride desiccant 25g's price is cheaper than other desiccants, therefore, the Calcium chloride desiccant 25g has many applications in life. The next paragraphs of this article will introduce its performance and industries that can be used.
Application of calcium chloride desiccant:
Calcium chloride desiccant 25g can be used in metal, food, communications, electronics, military building materials, light industrial products, containers, and other fields that need moisture resistance.
Calcium chloride desiccant 25g is also widely used in products that cannot be sealed by oil and gas, such as optical instruments, shoes, clothing, luggage, household goods, handicrafts, electronic products, food packaging, and product dry air storage, product hygroscopic activity, static dehumidification, and Odor removal effect, etc.
Through the above introduction and analysis of the wide range of uses of Calcium chloride desiccant 25g, hope it helps you.
---
TAI WANG DESICCANT (SHENZHEN) CO.,LTD.
Building A5, Yinlong Industrial Area, 292 Shenshan Road (Longgang part) Longdong Community, Baolong Subdistrict, Longgang District, Shenzhen City
WeChat
---