12 years of experience in the desiccant industry Exported to 35 countries and regions
How to keep damp in plum rain season?
---
In the plum rain season, the weather is muggy and humid. People are easy to feel unwell. Household articles such as furniture, towels, clothes and bedding always feel moist and sticky. They are not only uncomfortable to use, but also not healthy. So how to keep away from dampness in plum rain season?
1. Close the window in time
When the weather is too wet, the windows in the home should not be opened more, especially the windows facing south and Southeast. Do not give any opportunity for moisture to sneak into the windows. The most important moisture-proof period is every morning and evening, during which the air humidity is higher at noon. If the doors and windows are not closed in time, the water vapor will penetrate into every corner of the home.
2. Occasional air conditioner
The most convenient way to prevent indoor moisture is to use the dehumidifier or turn on the air conditioner from time to time to avoid the indoor air being too wet and to prevent the household, especially the wood products and wood floors, from getting damp.
3. Mould proof newspaper
What if the clothes in the wardrobe get moldy when the weather is wet? Open the door of the wardrobe for a long time, which can be ventilated and mould proof, but it also has a lot of ash layers. The bottom of the wardrobe is covered with newspapers, and even the inside of the kitchen door is pasted with newspapers, which can absorb moisture and achieve mold proof effect; In addition, the smell of ink on the newspaper can repel insects.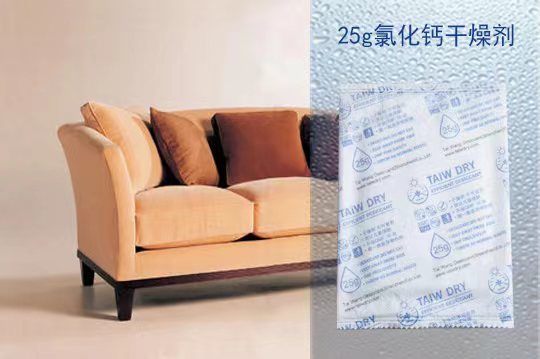 4. Skillful use of desiccant
Now there are many desiccants specially used for moisture-proof and dehumidification in the market. Reasonable placement can achieve the effect of moisture prevention. Calcium chloride desiccant can absorb 300% of its own weight of water, has a strong moisture absorption effect, and is environmentally friendly and non-toxic. It is suitable for use at home without worrying about going to your family in Shanghai. Desiccant is suitable to be placed under sofa, wall corner, bedroom bed and cupboard. It can also be placed in enclosed spaces such as wardrobe and shoe cabinet. After using for a period of time, the materials in the dehumidification box can be taken out, and the bulk desiccant can be purchased and put into the box for reuse.
5. Mould proof and insect proof agent: there are often many insects in plum rain days. When choosing insect proof agent, you can choose insect proof and mould proof agents, and the insect proof agent with drying effect is the best; Fresh keeping bag: some Chinese medicinal materials or some foods that are afraid of moisture at home can be sealed with fresh-keeping bags, which can prevent moisture. If it is damp, it can be dried in a microwave oven and then sealed; Clothes dryer: for those who are relatively well-off, there is a clothes dryer, so you don't have to worry about drying clothes in the plum rain season.
---